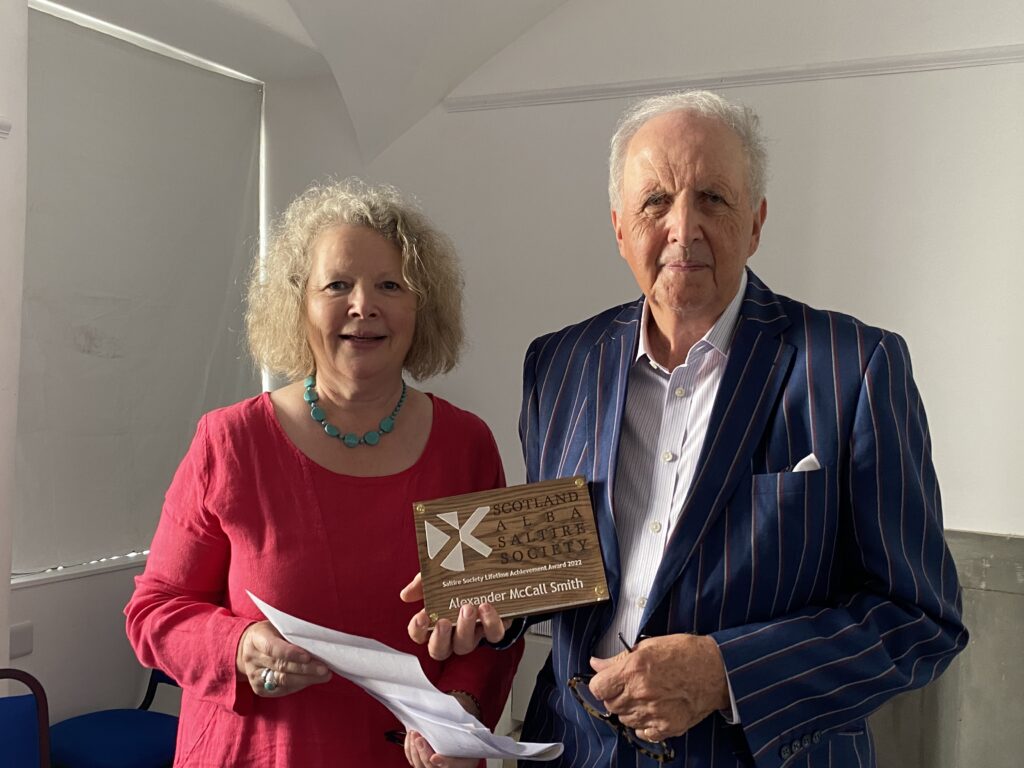 Date Published: 13th September 2023
After a few months of delay due to his hectic schedule, Alexander McCall Smith has received the Saltire Lifetime Achievement Award from the prestigious Saltire Society. The presentation took place on Saturday at the Society's HQ in Edinburgh and was attended by many who have been heavily involved in Scottish culture and society over the years.
The award would have been presented to Alexander at the end of 2022 at the National Book Awards but he was on the high seas at the time, on the QM2 (Cheltenham Festival on the Waves) at the time. You can see a video here.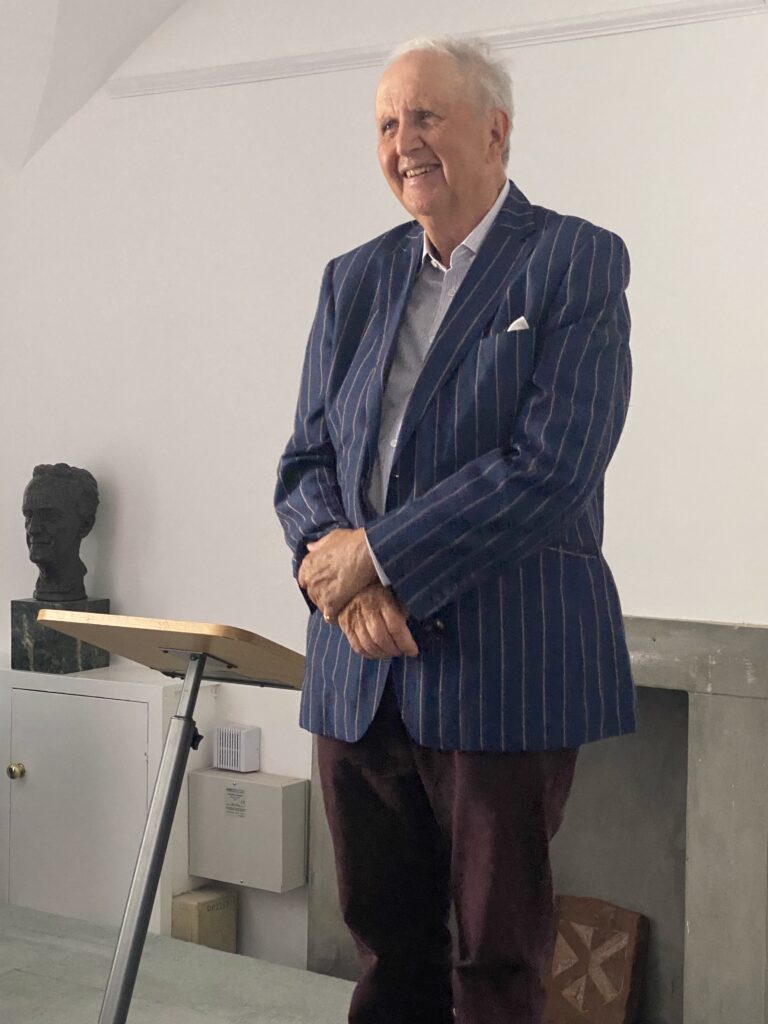 Alexander was delighted to receive the honour from the Society and wrote a poem in acknowledgement of the work they undertake. This will be posted on their website and on this site in due course. The Saltire Lifetime Achievement award was presented by the Convenor of the Society, Susan Garnsworthy. In response to the award, Alexander commented:
'This means more to me than anything else i have received. I am very aware of the great work the society does. Thank you.'
Congratulations Sandy.
The Saltire Society is one of Scotland's leading supporters of culture. For over 85 years they have been committed to every part of Scottish life, from social housing and literature to public art and emerging creatives. Today, the Saltire Society upholds its founding principles of inspiring culture and provoking responsible debate for contemporary Scotland. The Society has a broad international outlook and is not affiliated with any political party.
Founded in 1936 by a group of likeminded individuals who believed in the unique culture of Scotland, the Society endeavoured then to foster and enrich Scotland's creators and that goal remains with them still.