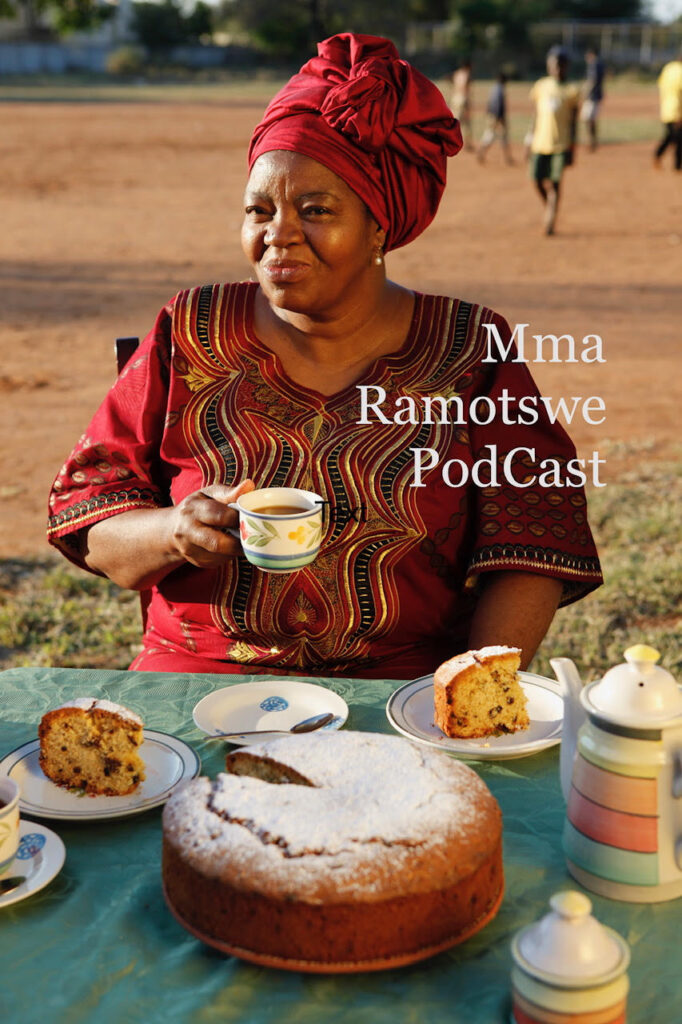 Date Published: 14th September 2023
Have you ever wanted to know more about Mma Ramotswe's Botswana? Delve into this exciting new podcast and explore the world of the No. 1 Ladies' Detective, her friends, and her important places.

As you listen to the episodes you will be transported between McCall Smith's fictional world and the true Botswana. You will meet real-life characters like Dr Moffat (who treated Mma Ramotswe's father, Obed), and hear about activities at the Elephant Havens and the orphan farm. You will also be introduced to Unity Dow, who describes her life in Mochundi, Mma Ramotswe's childhood home.

Episode 1 is available now, featuring an interview with Alexander McCall Smith himself.

Listen now on Spotify and Apple Podcast.
Interview and photos by Mats Ögren Wanger
Music and audio editing by Mikael Rosen
Introduction by Ednah Rosen