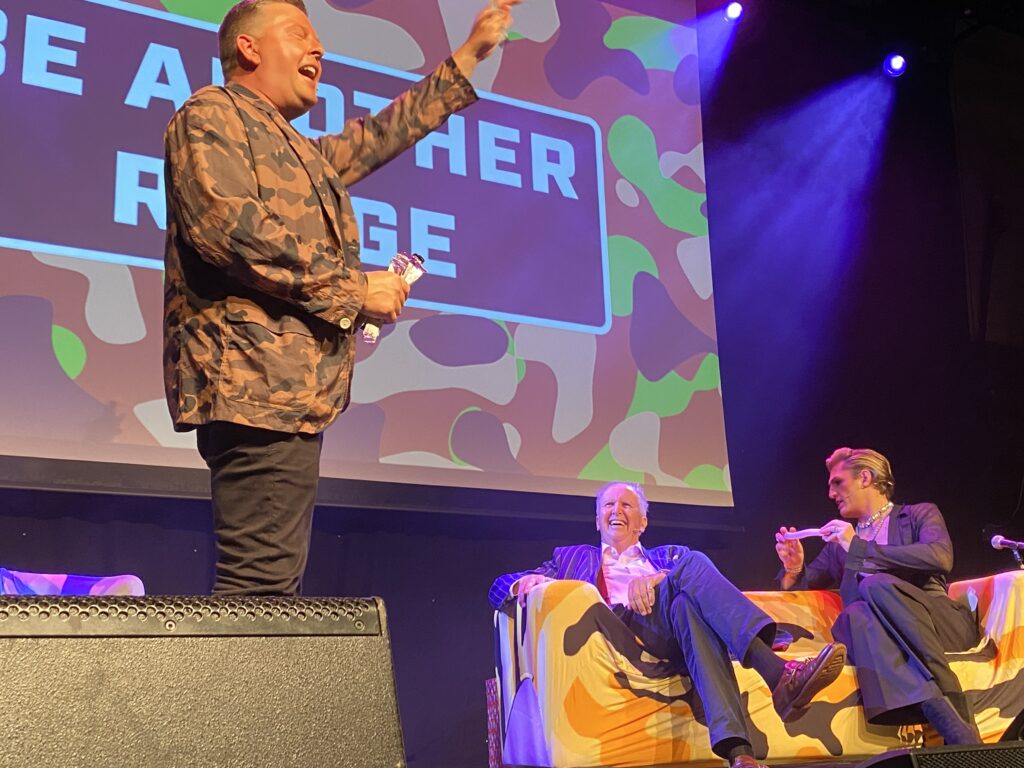 Date Published: 24th August 2023
Congratulations to Alexander McCall Smith who turns a very youthful 75 today. We wish him a wonderful day visiting Cafe Canna, a fabulous restaurant on the remote Hebridean island of Canna. May the sun shine on you Sandy.
Alexander has had an incredibly busy week in the run up to this, his 75 th birthday. He was on absolutely top form at the Edinburgh International Book Festival where he delighted a sell-out show, in conversation with good friend and fellow writer, Jamie Jauncey. Jamie, a world class musician, was persuaded to play for the audience when they discovered a piano shared their stage space.
At that event, Alexander read from his new poetry collection, I Think of You. They chatted about Scotland Street which returns to the Scotsman newspaper on 4 September and in book form in November. And about a new Scotland Street Cookbook coming in October (by Anna Marshall). Then their attention turned to the 25th anniversary of The No.1 Ladies' Detective Agency and the new book in the series, on sale for the first time at this event, From a Far and Lovely Country. Laughter and cheerfulness rippled out through the theatre space… but perhaps not to the extreme extent of the following evening when Alexander took to the stage once again, this time for the Edinburgh Festival Fringe and as the guest of one of Alexander's (and everyone's) all time favourite TV personalities, Gary: Tank Commander. He and fellow guest, the one and only Rueben Kaye (as it says on his website, 'Reuben Kaye is what happens when you tell your children they can be anything') had the packed theatre weeping with laughter. The unexpected and unpredictable pairing was just a hoot!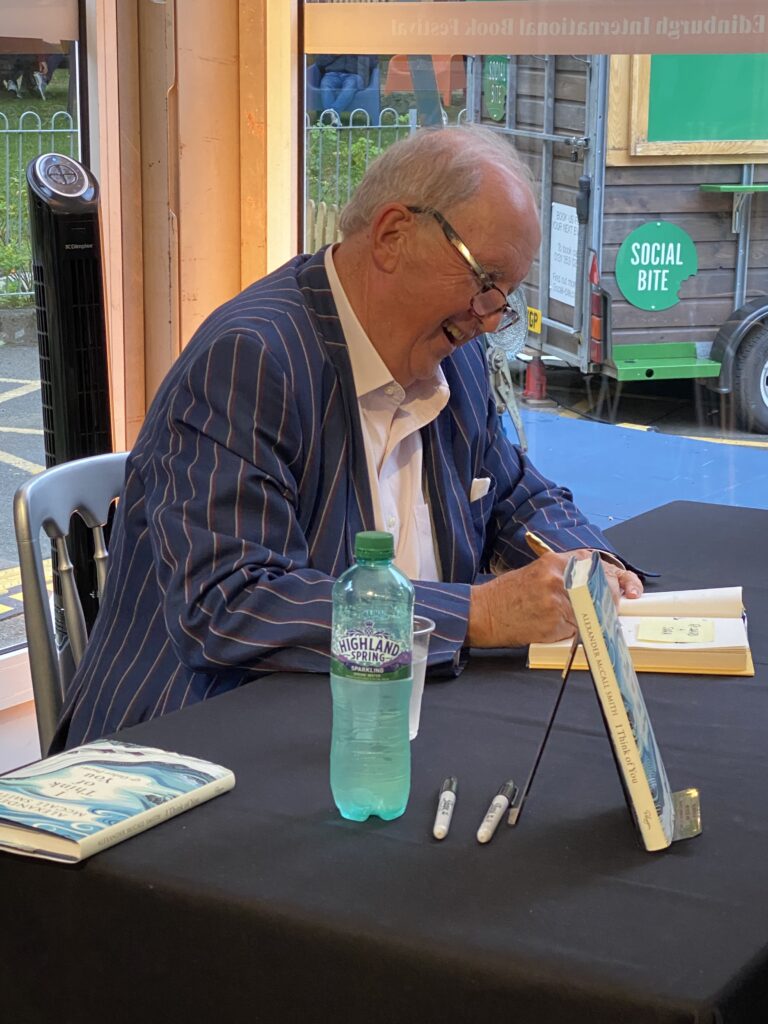 As he has shown this week, Alexander may now be 75 but he is forever young and delights readers of absolutely every age.
Congratulations Sandy (Alexander), from all of your friends in your publishing teams around the world.