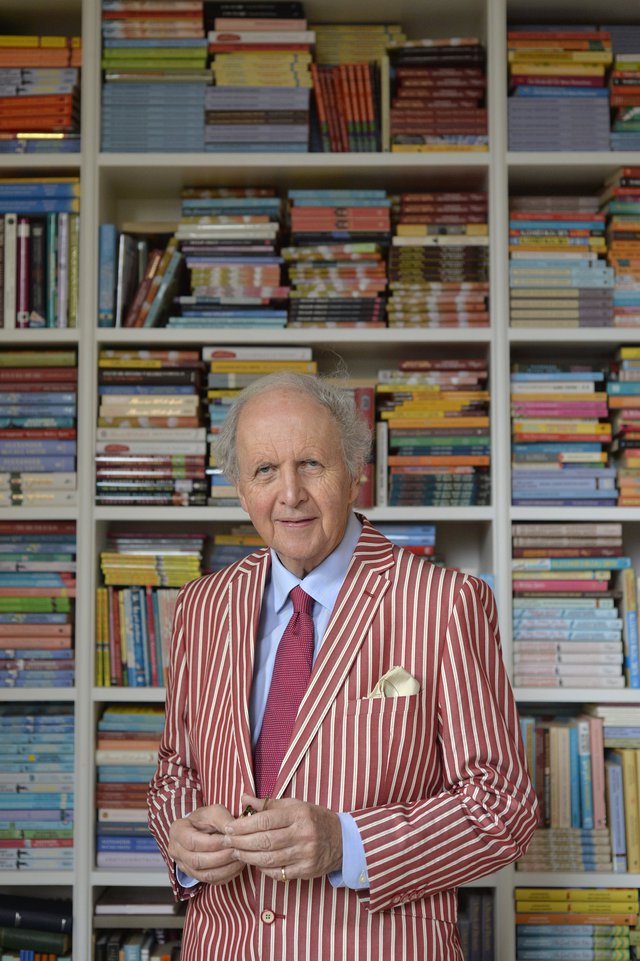 Date Published: 9th December 2022
Tonight, 8 December 2022, Alexander was presented in absentia with the Saltire Society's Prestigious Lifetime Achievement Award for Outstanding Contribution to the Arts. The award ceremony took place at the Traverse Theatre in the centre of the city of Edinburgh as part of Scotland's National Book Awards. The event was attended by the great and the good of Scotland's writing community and publishing industry and there was a great whoop of delight when Alexander's name was read out as the recipient of this important award. But as writers, agents, publishers and the media gathered to celebrate writing in all its forms, Alexander was crossing the ocean between NYC and Southampton on the QM2 (Cheltenham Festival on the Waves) talking to readers about his love for this country he (and we!) is so fortunate to call home.
Alexander had sent a message by video and between that and his acceptance comments he said,
'It is a tremendous honour to receive recognition from the Saltire Society through this Lifetime Achievement Award. I am deeply grateful for the kindness of all involved.  Tonight, I will be raising a glass to you all while onboard a very large ship on the high seas somewhere between NYC and Southampton.
The work of the Saltire Society in encouraging the arts in this country is something I admire greatly. It is a society to be cherished. The hard work undertaken by the team throughout the year creates a space in which we can come together not only to celebrate the creative achievements of individuals but also a nation that values that creativity and grows because of it.
I have spent my entire adult life in Scotland and over the decades I have enjoyed writing about the people and the land we inhabit, working with composers and artists around that written word and, with many others, celebrating our culture and our history through the creation of The Great Tapestry of Scotland. When I write about Scotland and from Scotland, through fiction and through poetry, my hope is that people in far-flung places in this world might discover a little more of who we are and what makes us tick – hear our voice, feel the passion we have for our country and share in a little moment of our humour.
I have publishers all over the world but in Scotland I am published by the very fine publishing house Birlinn Ltd . I am so proud to call this country home – home not only to me and my family but to my writing and many of my characters. Being honoured in this way in your home country is very special and I'm immensely grateful to you all. Thank you.'
In receiving this honour, Alexander joins titans of Scottish writing including: Alasdair Gray; Edwin Morgan and Robin Jenkins.
You can read more about the Saltire Society here.