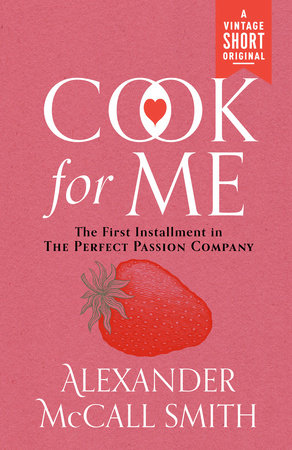 Date Published: 13th February 2023
A treat for a loved one or for yourself on Valentine's Day. Available now as instant purchase for your phone or ebook reader.
Alexander has embarked on a brand new series – and it is creating great excitement amongst the team. Join us as on a new adventure with The Perfect Passion Company.
This time, the world-renowned master storyteller is writing in instalments. Ever playful with form, the first book will be made up of three instalments of differing lengths. Each will be published as an eBook short to start with (in 2023) and then gathered into a full length printed book in 2024. The first eBook short will be published on Valentine's Day 2023.
In an antidote to online dating, Alexander has created the fictional world of The Perfect Passion Company, a matchmaking agency for those who prefer to turn their backs on the depressing agony of misleading photographs and the action of swipe left, swipe right. This is an agency that offers hope, a personal approach and more than a little fun!Set in an attractive mews office in a quiet lane – Mouse Lane – in the New Town of Edinburgh, the agency is about to change hands. Katie is destined to take over from her aunt. Fresh ideas will stir things up (with a little help from William who works next door) and bring interesting results.
A new adventure is about to begin!
Listen here to Alexander introducing Cook for Me.