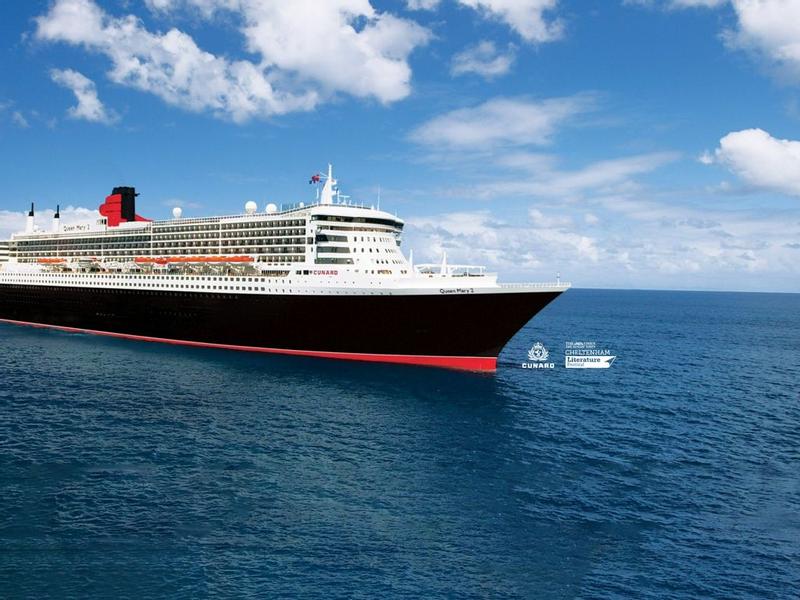 Date Published: 5th December 2022
Where is Alexander this week? On the high seas between New York City and Southampton in England on the stunning Cunard ship, 'Queen Mary 2'. He is crossing the ocean as part of The Times/Cheltenham Festival on the Waves. He reports that all is going well on the voyage and he is delighted to spend time with readers.
Alexander is a keen sailor himself but this time his role is to meet his readers and fellow passengers and entertain them – as he does so well – with a number of talks and discussions. See below for one of our favourite pics of him arriving in a slightly smaller boat from the high seas around the Island of Mull with illustrator Iain McIntosh.
Read more about these very special festivals here.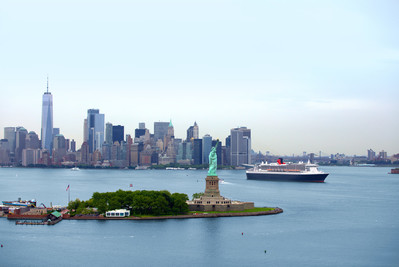 Alexander McCall Smith loves being out on the high seas and a few years ago he wrote about his experiences for the journal of RNLI:
'I love sailing and get out whenever I can. I got into it about 15 years ago and now I have a Fisher 34 – a lovely sloop that I sail on the west coast of Scotland. We have a house in Argyll, and my shopping trip is a 45-minute trip by boat to Tobermory. That's what inspired my new series School Ship Tobermory (see page 38). Many sailors love the Patrick O'Brien books and I thought I should write something like that for children of 9 or over, which had that shared love of sailing. We're suggesting sailing as something for readers to have a go at this issue [see page 36]. Why do you recommend it? It's the sheer pleasure of being close to the elements. You're on the water, taken out of the cocoon of comfort that modern life can provide and back to nature … a reconnection with reality. Of course, the water can be dangerous, and people who go to sea have to accept that. But being prepared for it and minimising the risks is part of the activity. Have you ever fallen foul of those dangers? No, but I have seen what the sea is capable of. A few years ago I was sailing with friends when a mayday came over the radio, and we were the nearest vessel to the casualty – he was just around the corner. So we headed to the scene and this poor chap had holed his boat on a hidden rock. A workboat had reached him before us so I watched as they helped the sailor, and then a passing dive boat arrived and they assessed the damage. And then I saw the heroic sight of the Tobermory lifeboat and I knew the chap would be fine. Is that why you're an RNLI member? I think all sailors are grateful that the RNLI exists, because they think 'my goodness, one day I might need them'. And the safety work the charity is doing is vital too – such as reminding us of the importance of lifejackets. I've always been a fan of the lifeboat crews even before sailing, though, because it's a wonderful example of service to the community in an age where people are so concerned with themselves.'