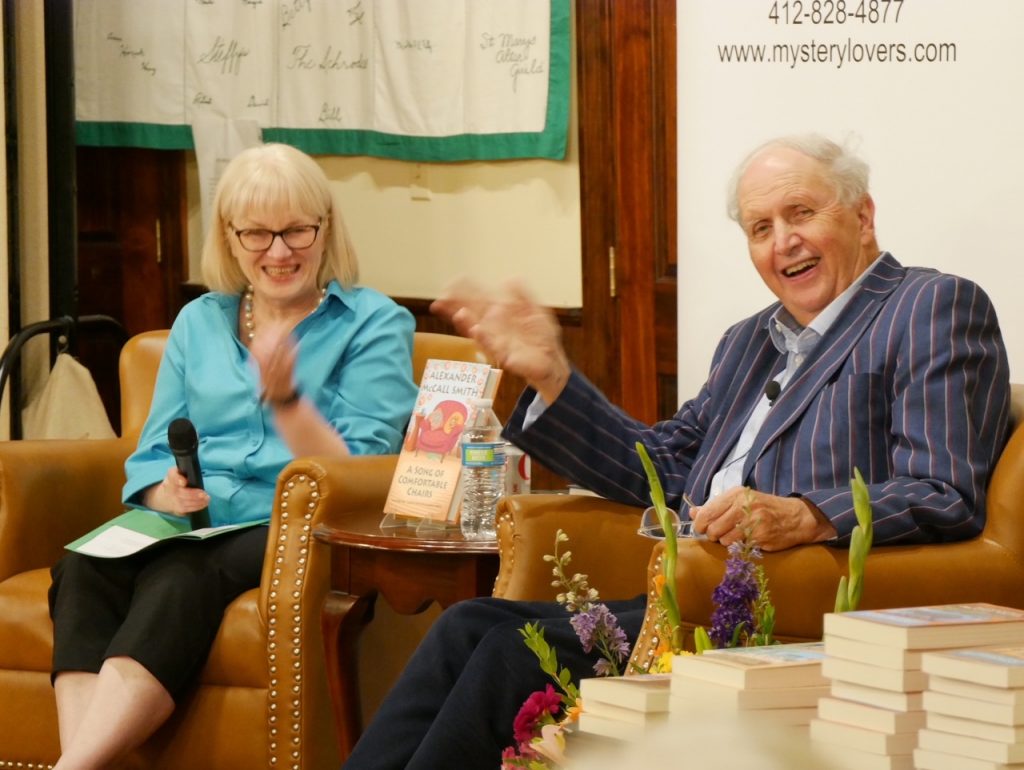 Date Published: 20th September 2022
Alexander McCall Smith is back out on the road. He has been in America and Canada over the last ten days or so, meeting readers and promoting A Song of Comfortable Chairs. This was his first return to both countries since the start of the pandemic and he very much enjoyed being back doing what he loves best… meeting those of you who read his books and know the characters as well as he does.
A story that possesses all the cosiness of your own, very comfortable armchair… captivating – Oakville News
The photographs below are from the Mystery Lovers event in Pittsburgh and are shown here with the kind permission of photographer Laurie Sliben. Laurie's new website will be live at the beginning of October (2022) and you will be able visit it here.