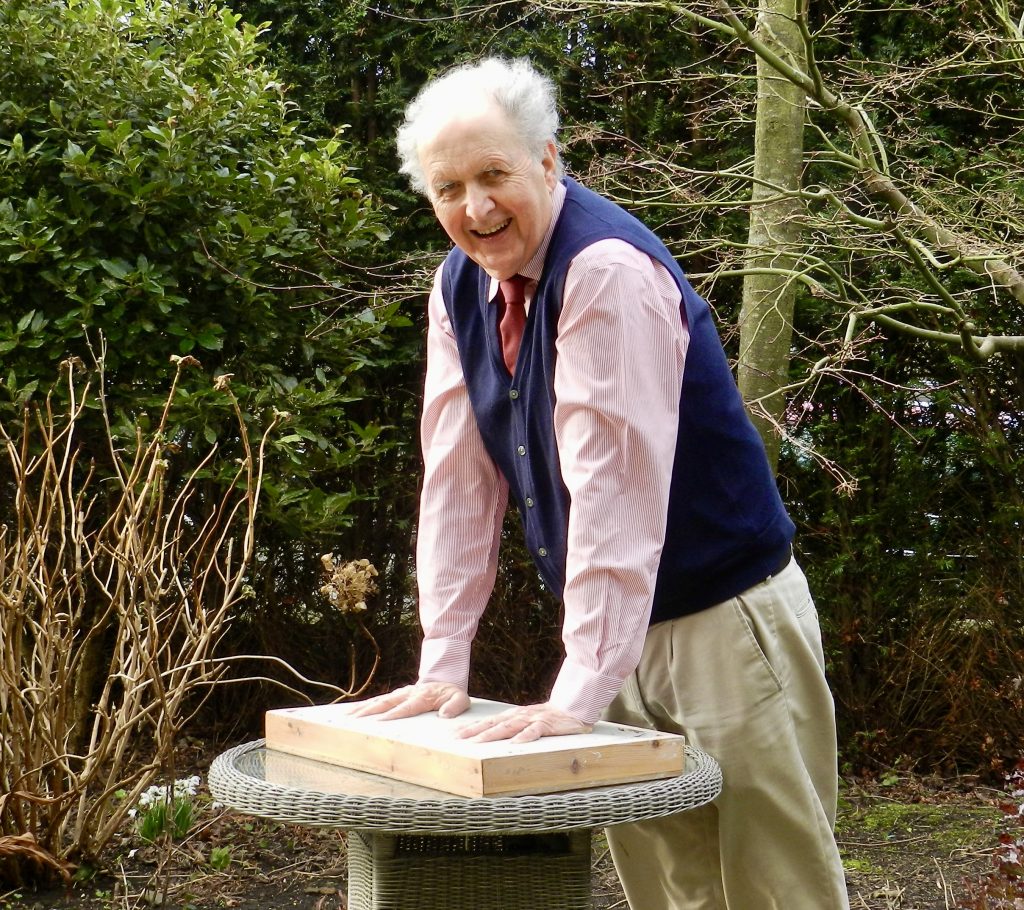 Date Published: 25th March 2021
Alexander McCall Smith CBE has been getting ready to receive the prestigious Edinburgh Award 2020.
Impressions of the internationally-admired author's hands have been cast in clay, pictured, by Leigh Bradley of the Colin Braid Stone Workshop, ready to be carved into stone.
The handprints will be gilded and laid outside the City Chambers next to the prints of previous Edinburgh Award recipients including Doddie Weir, Ann Budge, Sir Chris Hoy, JK Rowling and Elizabeth Blackadder.
Writing four or five new books every year Mr McCall Smith's career continues to go from strength to strength. The Edinburgh Award will go some way towards recognising his celebrated and thriving writing career, through which he often shares his love of Scotland's capital city.
Alexander's name will be inscribed onto the Edinburgh Award honour panel in the City Chambers and he will be presented with an engraved Loving Cup by the Lord Provost at a ceremony when restrictions around the ongoing pandemic allow.
Lord Provost Frank Ross said: "In many ways, a lasting tribute to Alexander McCall Smith in one of the Capital of Scotland's Streets is long overdue. A true advocate of Edinburgh through his writing, it seems right to me that those famous hands will be immortalised in stone and given pride of place along our very own Edinburgh Award 'walk of fame'."
Alexander McCall Smith said: "I am deeply honoured to have been given this award by the city that means so much to me. Beyond that, all that I can say is thank you."