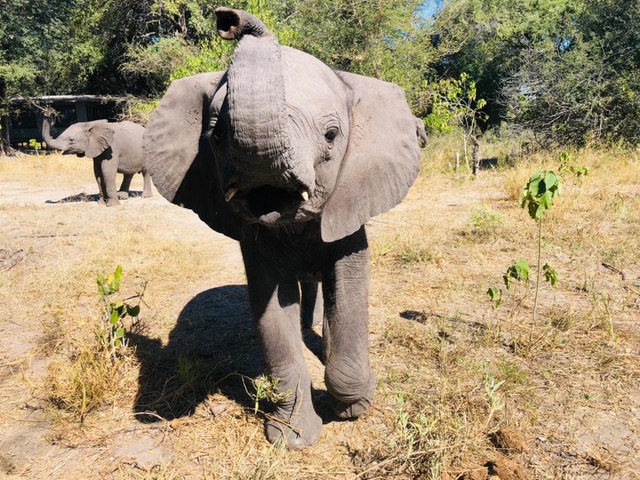 Date Published: 19th May 2021
Last year, we reported on a tiny little elephant rescued by Elephant Havens. They gave the young calf the name 'Sandy' and started a dialogue with our own Alexander ('Sandy' for short) and with many of you, his readers. Alexander was moved by their wonderful work which found its way into the novel, How to Raise an Elephant in The No.1 Ladies' Detective Agency series.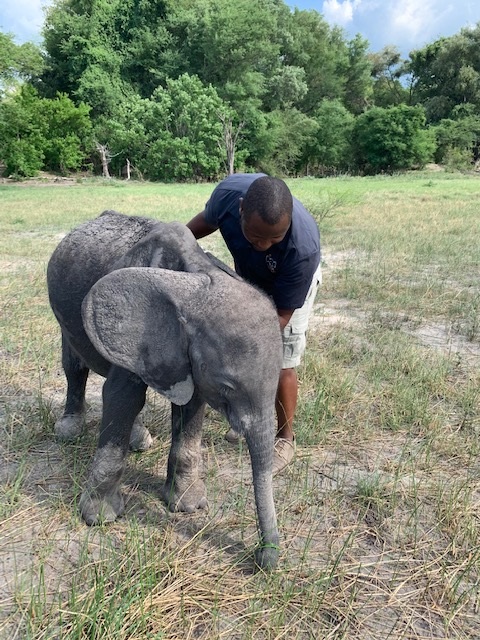 Look at him now! Growing strong and fast.
Debra Stevens from Elephant Havens commented:
 Little Sandy is thriving and is the happiest guy you would ever meet.  He knows he is the star of the show and acts the part. Sandy has all the other elephants wrapped around his trunk. He makes a noise and all the other elephants in the herd come running to see if he needs anything, even if just a hug with a trunk. He remains a sweet elephant who loves his bottle even with all the doting attention. I hope you get to meet him some day and hear his cries when he knows it is bottle time. Oh he has a loud mouth!
She also asked us to thank you for your support:
 The outpouring of support has been overwhelming. Your fans have been most gracious and generous. We have received donations from all over the world because of you… Many of the donations have been in your honor.  You single handedly made people aware of Elephant Havens far and wide. We are all so grateful for your kindness and for spreading the word about Elephant Havens.