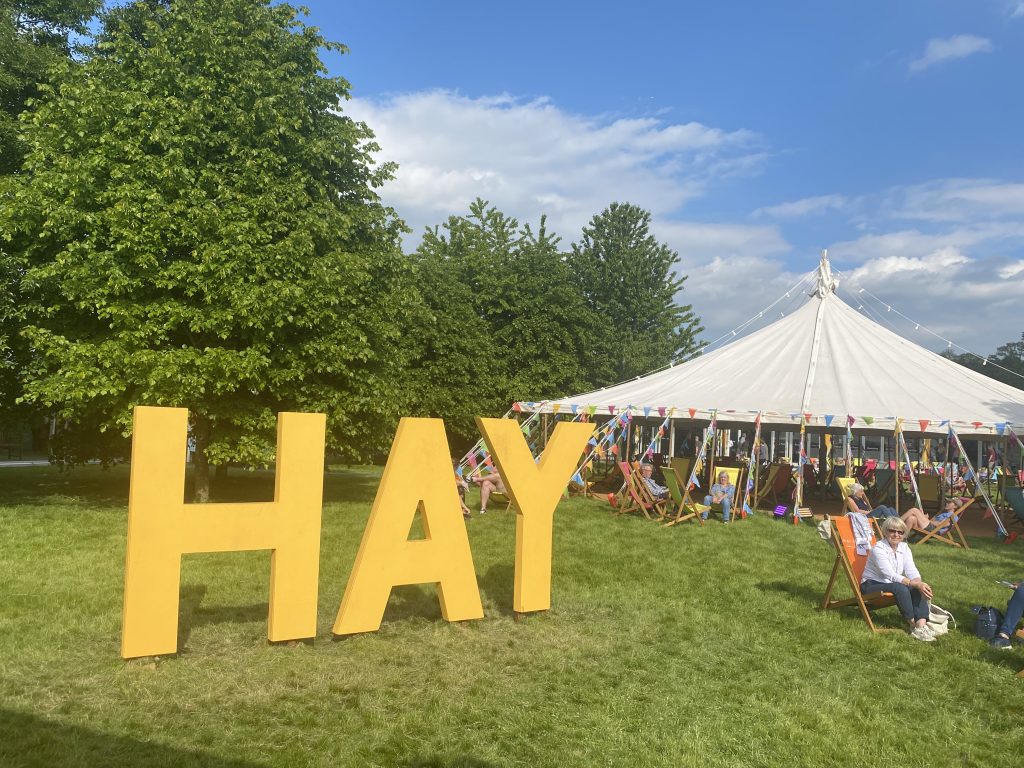 Date Published: 31st May 2023
Alexander McCall Smith delighted more than 1500 readers at his UK event this week at Hay Festival on the Welsh / English border, in conversation with journalist and broadcaster Kirsty Lang (much missed from the BBC's Front Row).
The sun shone down, and as the crowds gathered, ripples of conversation, laughter and applause escaping from tented theatres competed with the glorious voices of the Welsh male choir. Hay-on-Wye Festival was at its very best this year and everyone seemed just over-the-moon to be back.
Last year, festivals made a nervous return after Covid restrictions were lifted. Many had lost a great deal of income during the years of the pandemic. Some did not return at all. Hay-on-Wye came back in style and Alexander was delighted to be there. And what an event: 1500 readers in the tent and one of the longest signing queues we've seen since events returned.
Thank you Hay Festival – and thank you to the lovely team in the Green Room (tent!) who put up with endless questions and helped with transport.