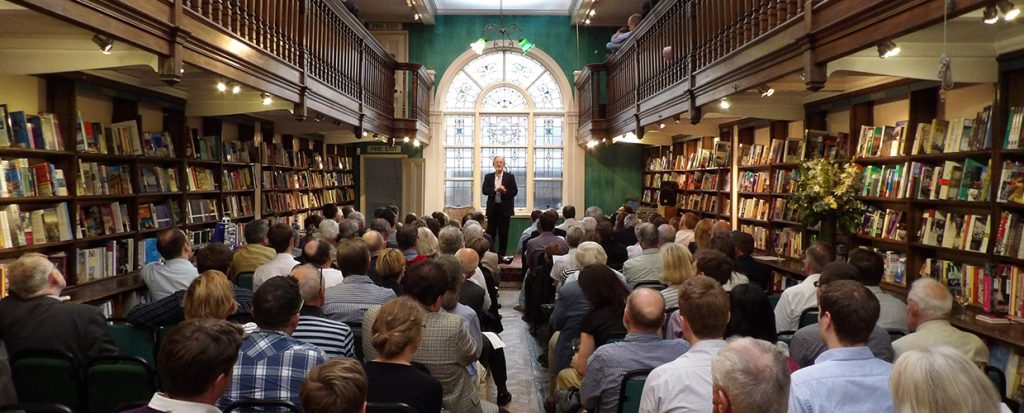 Venue:
Daunt Books, Marylebone
AN EVENING WITH ALEXANDER MCCALL SMITH- SOLD OUT
An evening with Alexander McCall Smith is an evening of sheer delight. Join the worldwide bestselling author in association with Daunt Books in Marylebone High Street as he discusses his latest books.
Daunt Books was founded in 1990 by James Daunt in the beautiful Edwardian premises at 83 Marylebone High Street in London – originally built for antiquarian booksellers Francis Edwards in 1910. 
At the heart of the shop is a long, galleried main room which has as its focus a beautiful arched window partly glazed with stained glass. The intention then, as now, was to arrange books principally by country, whatever the nature of the book – fiction or non-fiction, biography, history, guide or novel – and in so doing creating wonderful browsing both for the traveller and the general reader.
Full details https://www.dauntbooks.co.uk/events/