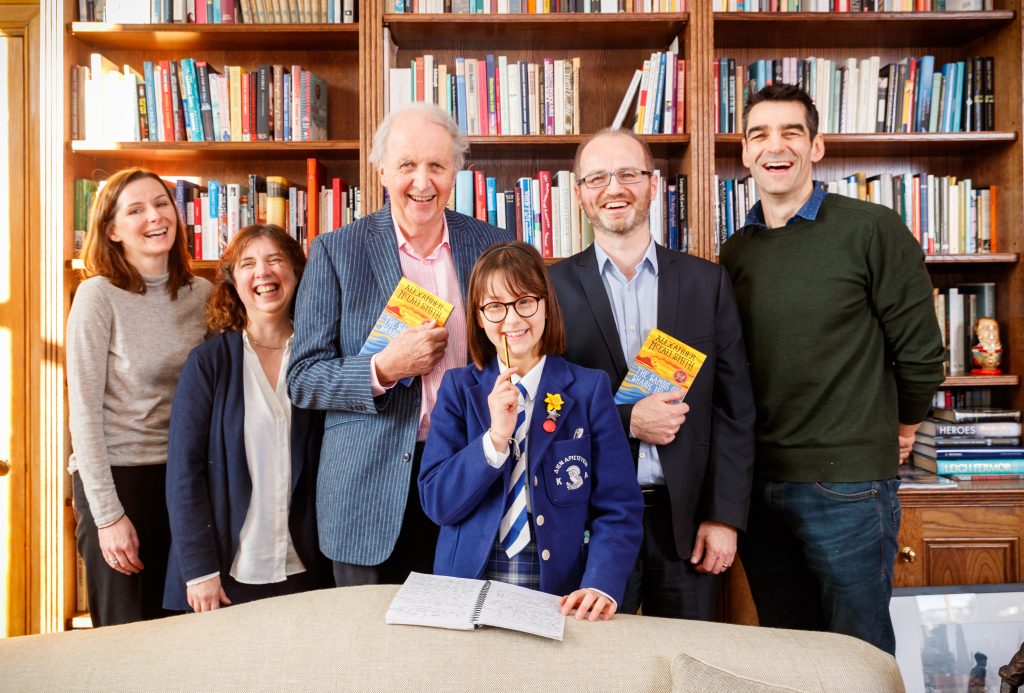 Date Published: 16th December 2019
Alexander McCall Smith, the best-selling author of the No.1 Ladies Detective Agency series, has shared his top story-writing tips with the 11-year-old winner of a Sunday Times Scotland short story writing competition.
The author described the tale by Louisa Sheridan of Kelvinside Academy Junior School in Glasgow as "a little classic". It told the story of a boy born with only one foot and the opportunities and challenges presented by having a prosthetic.
Children from around the world entered the competition in which they were asked to imagine a story based on old black and white photographs from the picture archive of The Sunday Times and The Times.
It followed a series of short stories Alexander himself wrote for The Sunday Times Scotland, inspired by the archive earlier in the year and now the foundation for a new book of stories, Pianos and Flowers.
McCall helped judge the competition in partnership with the newspaper and with Wee Write! – the Glasgow-based book festival for children and young people.
He said of the winning entry, entitled Malcolm's Story: "This is a little classic. It is poignant and moving. The ending sees the dashing of hopes – but that is what life is like."
He said the entries received "were of an impressively high standard". He added: "I was particularly pleased to see that the grammar was good. That helps. Somebody, somewhere, must be teaching English grammar again."
As well as discussing writing together, the pair performed a festive duet, playing Good King Wenceslas on her flute and his recorder at his Edinburgh home.
Jason Allardyce, Sunday Times Scotland editor, said: "It is hugely encouraging to see so much interest among children in writing and quite magical to witness such abounding creative talent. Louisa's story in particular really caught the eye and I've no doubt she has amazing things ahead of her."
The winning entry can be read in The Sunday Times Scotland this weekend.
The runners-up were Rachael Murray Dalgety Bay, Fife and James Plant of Edinburgh.
Pictured (l-r) are: Diane Sheridan (Louisa's mother), Geraldine Flanigan of Kelvinside Academy Junior School, Alexander McCall Smith, Louisa Sheridan, Jason Allardyce and Simon Sheridan (Louisa's father).