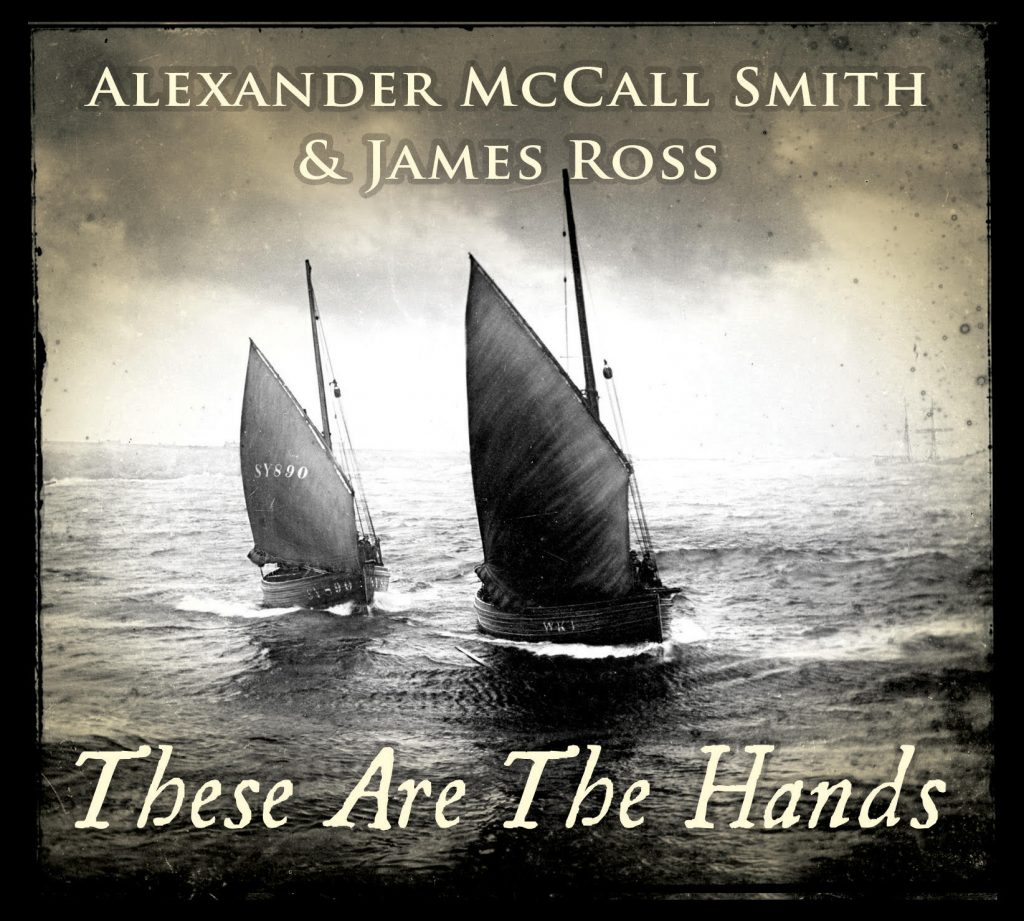 Date Published: 1st May 2019
These Are The Hands, a new album with words by Alexander McCall Smith and music composed by James Ross is now available.
The music and the songs celebrate the presence of the sea in Scottish life, past and present. The sea defines Scotland's character: it gives us our weather, our skies, and, even today, an important part of our livelihood.
Influenced by Scottish traditional music, the new compositions convey a sense of just how the sea has made its mark on the people of Scotland- Vikings and Saints, whalers and Navy Officers, shipbuilders and fishermen, and through the long history of immigration and those leaving Scotland for sunnier shores. The historical circumstances may vary, but the nature of the sea itself- its pull, its warnings,and its perils, remain constant.
Review of live performance from The Herald:
"Though steeped in Celtic tradition, elements of jazz, blues and classical music could also be found in Ross's lyrical, sometimes wistful score, and the music as well as the words tell tales of Scotland's history. The singers, Michelle Burke and Kathleen MacInnes are gifted storytellers, who beautifully communicated the emotions and narrative of McCall Smith's rich and expressive lyrics."
The album is available to buy from www.jamesrossmusic.co.uk or Greentrax Recordings.
---
James Ross is earning a growing reputation as a composer of music that pushes the boundaries of Scottish traditional music. James released his debut piano album (CDTRAX284) on the Greentrax label. His second recording, Chasing the Sun, was a co-commission by Celtic Connections and The Blas Festival. Recent projects have included The Boy and the Bunnet, a words-and-music piece for children and a soundtrack for Theatre Workshop Scotland's film The Happy Lands.
Michelle Burke was lead singer with Irish-American traditional music group, Cherish the Ladies. She is an impressive interpreter of songs with a timelessly expressive, exquisitely nuanced voice.
Kathleen MacInnes' gorgeous, peat smoked Gaelic tone has earned the South Uist native international acclaim. She has been part of Transatlantic Sessions and featured in Ridley Scott's film 'Robin Hood'.
Session Musicians: Alexander McCall Smith (narration), Len Forde (guitar), Liam Bradley (percussion), Patsy Reid (fiddle/viola), Ryan Young (fiddle – on 4), Su-a Lee (cello/musical saw), Euan Burton (double bass), John Kenny (trombone), Ryan Quigley (trumpet), Mikey Owers (brass – on 9)
Engineered & Produced by Calum Malcolm.