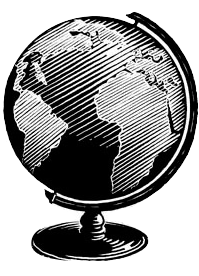 Alexander has many publishers around the world. He is published in forty-seven languages and has at least one publisher in each related country. This site focuses on his English language publishers and at present there are two principal publishers in the UK and one in the U.S. The publishers work closely together to promote all of his work.
In London, Alexander is published by Little,Brown. All of the books in The No. 1 Ladies' Detective Agency series, the Isabel Dalhousie series, the paperback editions of the Scotland Street series and a number of stand alone titles are published by the team at Little,Brown. In Scotland, he is published by Polygon. The hardback originals of the Scotland Street books, hardback and paperback copies of his Precious children's books and the School Ship Tobermory children's series are all published here. Polygon also publish stand alone titles. The books published by both of these companies are sold throughout the UK.
In the U.S., Alexander's adult books are published in hardcover by Pantheon and in paperback by Anchor Books, and his children's books are published by Delacorte Books for Young Readers, all of which are imprints of Penguin Random House. All of his series are published here—The No. 1 Ladies' Detective Agency, The Isabel Dalhousie Novels, 44 Scotland Street, Corduroy Mansions, Professor Dr. von Igelfeld Entertainments, Precious Ramotswe Mysteries for Young Readers, and the School Ship Tobermory—as well as stand-alone titles like Chance Developments and the forthcoming My Italian Bulldozer. Audio editions are published primarily by Recorded Books, with a few handled by Listening Library, an imprint of Penguin Random House.
Alexander's books are published in Canada by Knopf Canada.
(Please note that all illustrations shown on this site are by Iain McIntosh, one of Scotland's finest illustrators and a long-time collaborator with Alexander.  They are taken from Alexander's books and magazine articles and are copyright Iain McIntosh.)
For a full list of publishers who have worked with Alexander across the world see the list below: