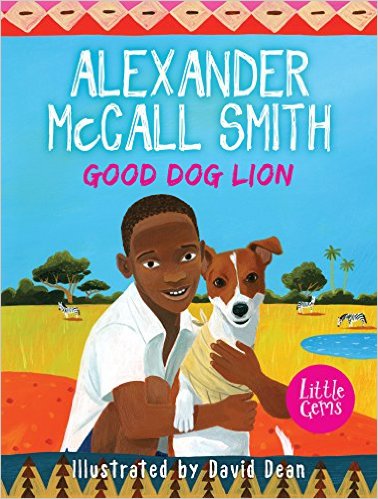 Date Published: 29th February 2016
Good Dog Lion by Alexander McCall Smith has been chosen for the Reading Agency's  Summer Reading Challenge 2016.
From the Reading Agency website today:
We're delighted to announce this year's book collection for The Big Friendly Read, Summer Reading Challenge 2016. There are two lists—one for younger children and one for older children—comprising 72 titles in total. Many of the books in the collection are new reads which will be published this summer, and many of them will be displayed in libraries while the Challenge is running.
The 2016 collection includes a range of genres: non-fiction, fantasy, poetry, and contemporary children's fiction are all well-represented, so there's something to excite every young reader.
Reading for pleasure is more important to children's successes than education or social class. The Summer Reading Challenge gets three quarters of a million children into libraries to keep up their reading skills and confidence during the long holidays while Chatterbooks reading groups help build a lifelong reading habit. Because everything changes when we read.
Alexander's Good Dog Lion has been selected for the 'Younger Readers' section of the Challenge.