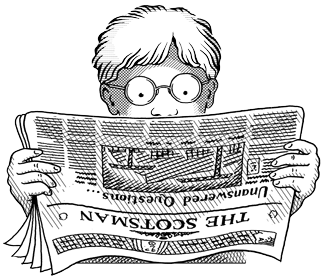 Date Published: 10th August 2020
44 Scotland Street makes a welcome return to The Scotsman newspaper today – and it will tickle readers every weekday until Christmas (or thereabouts).
Scotland Street is back! Click on the link below and read the first episode of the new series of Scotland Street here and follow it daily in print or online. https://www.scotsman.com/arts-and-culture/books/new-44-scotland-street-chapter-1-window-binoculars-2936597  It doesn't matter if you have followed the series every year or if you are new to the street, the neighbours will soon extend the warmest of welcomes and you will feel quite at home.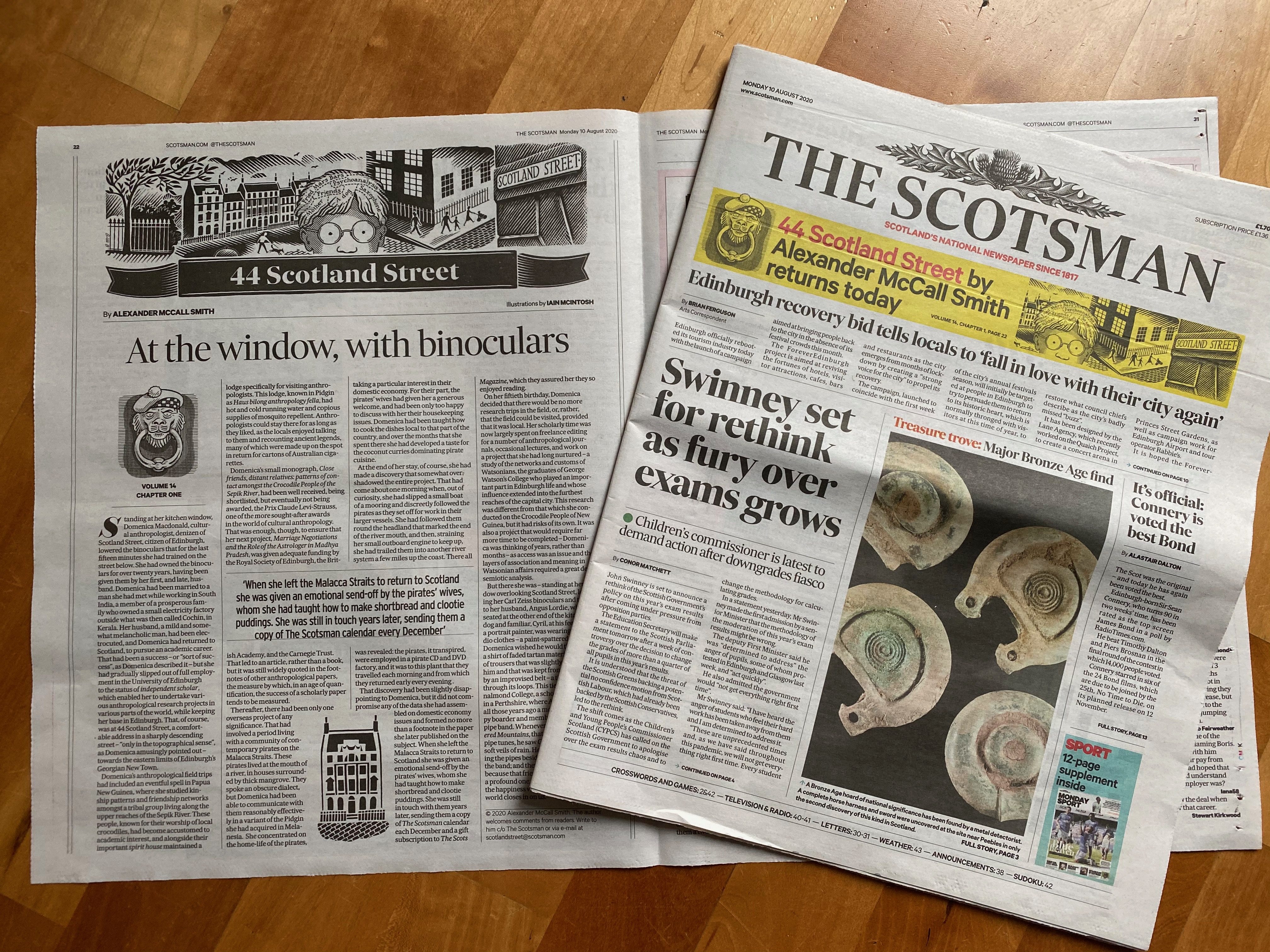 Alexander McCall Smith's '44 Scotland Street' series is the longest running newspaper serial in the world and has devoted followers from Scotland to India, Australia to Canada, France to the USA and beyond. Episodes of the hugely popular story run daily in the paper for four months of the year and bring readers the latest exploits of young Bertie, Irene and all our favourite characters. The episodes are then gathered into book form a few months later.
44 Scotland Street started 15 years ago, written by Alexander McCall Smith and illustrated by Iain McIntosh. You can read about the characters here. Catch up on the ongoings with the latest book – The Peppermint Tea Chronicles – which is available now. And in November of this year a new volume in the series will be published, A Promise of Ankles.