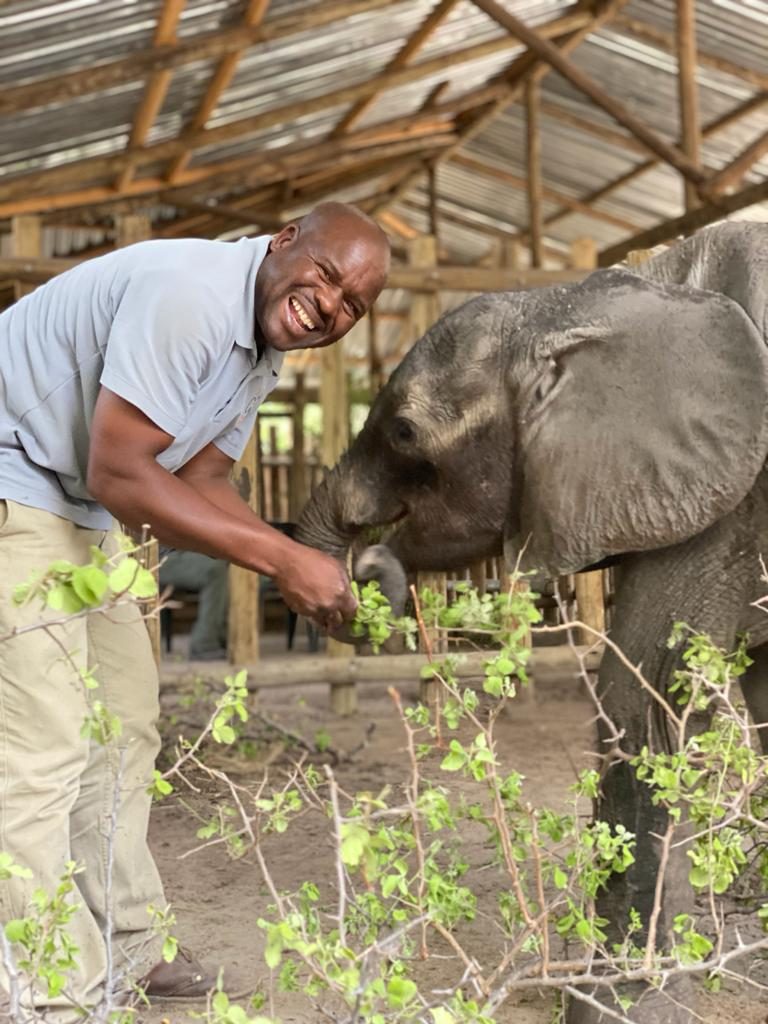 Date Published: 26th November 2020
Alexander was delighted to receive word from one of his favourite charities this week, Elephant Havens Wildlife Foundation. Elephant Havens protects and cares for orphaned baby African Elephants in Botswana. They have chosen to name one of their new arrivals 'Sandy', after Alexander, and sent through this adorable photo of wee Sandy with his handler Onks.
Two years ago Alexander met Debra Stevens, the Co-Founder of the charity, on a flight from Maun, in Northern Botswana, to South Africa. Alexander says, 'There and then on the plane the idea came to me for the next instalment of the Mma Ramotswe story. The redoubtable Gaborone detective would become involved in the rescue of a baby elephant and its placing with the sanctuary.'

Botswana is home to more elephants than any other nation in the world. Fire, draught and human activities all play their part in separating young elephants from their mothers and the herd.  Read more about the work of the charity 
on their website
.