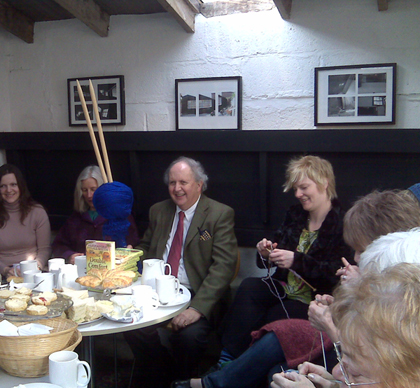 Date Published: 31st May 2010
We asked Alexander to tell us about the oddest book signing that he'd attended, and he told us about the time he visited the Wivenhoe Bookshop.
Here Alexander entertained (and was entertained by) 20 ladies who meet to knit and discuss the world. He took tea and scones with them in the garden hut at the back of the Wivenhoe Bookshop, and he talked to them about The Double Comfort Safari Club while they continued with their knitting.
An hour later, they emerged from the hut and went into the bookshop where he discovered the entire village had crammed into the shop, and were blocking the pavement and road outside. He signed books for about forty people and left, very happy.
Here's a selection of pictures taken on the day: