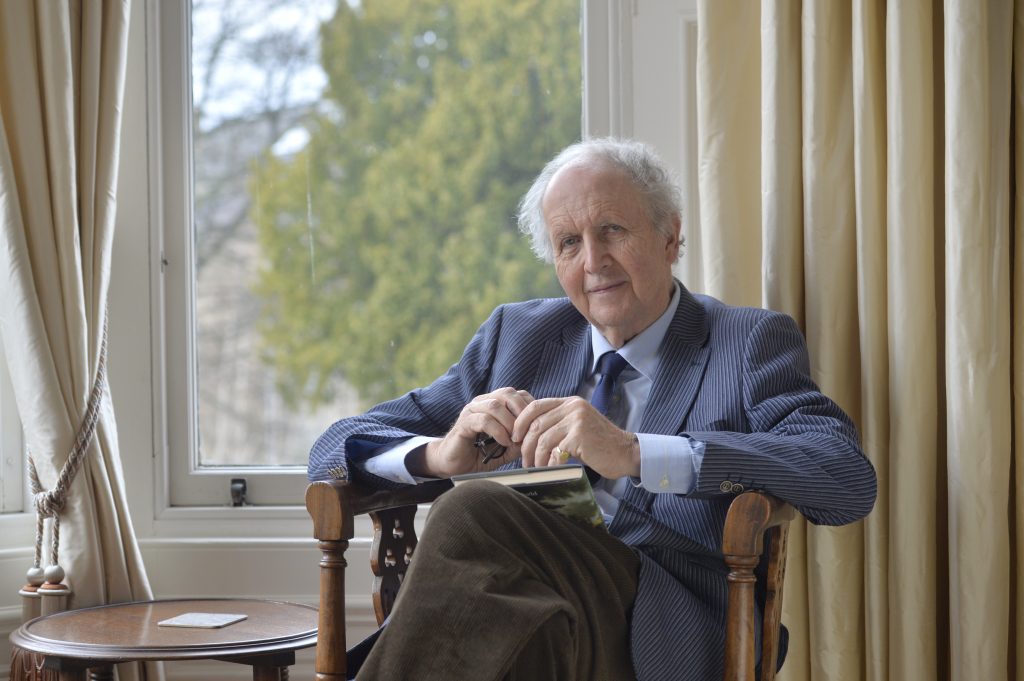 Date Published: 5th November 2020
In a normal year Alexander would have visited many of his favourite bookshops around the world as part of his extremely busy events programme. Sadly, these events are all currently on hold and Alexander is greatly missing his conversations with booksellers, including those at one of his favourite bookshops, Daunt's in London- not to mention the opportunity to browse some beautifully curated bookshelves.
Below we share two poems written in honour of Daunt's, who were of course delighted to receive them. They said:
"Alexander McCall Smith is one of our very favourite authors, and we are happy to say, a great friend of the shop. We have always read, loved and championed his books which are unfailingly warm, funny and wonderfully well-written.
Over the last few months, many of us have been stuck at home, and all of us have been getting used to our strange new reality. McCall Smith's wisdom, kindness and wit are the perfect antidote to our current malaise. His talks at our Marylebone branch have become a yearly institution which we greatly look forward to. Hopefully we will soon be able to welcome him back in person, but until then, he has, very kindly, provided us with an exclusive reading of two new poems."
First is a poem called 'In a Proper Bookshop' in which Alexander imagines a world without booksellers, and secondly we have 'Seneca Redivivus' a poem imagining the great ancient philosopher reborn and puzzling over Daunt's selection of books on mindfulness.