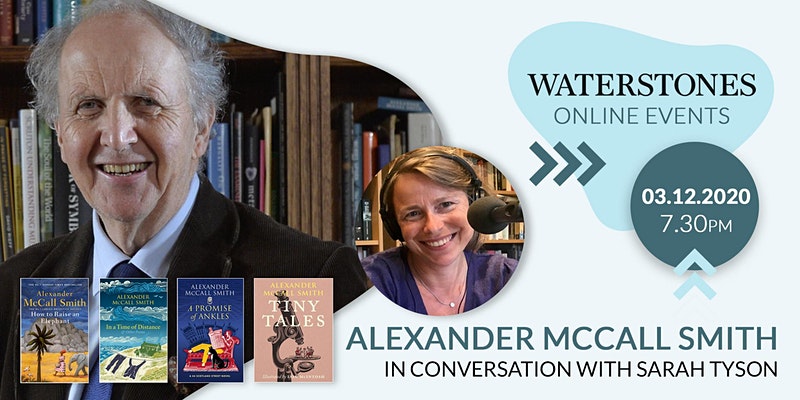 Venue:
This is an online event - details and tickets https://www.eventbrite.co.uk/e/alexander-mccall-smith-in-conversation-with-sarah-tyson-tickets-129277754243
Time:
7.30pm GMT Ticketed
Book now for a pre-Christmas hour of joy and good cheer! Alexander McCall Smith will be talking to Sarah Tyson, founder of Books Up North in a virtual event as part of the Waterstones Virtual programme, on 3 December.
Alexander and Sarah will chat about his 2020 literary ventures: In a Time of Distance, A Promise of Ankles, Tiny Tales and How to Raise an Elephant and look forward to what might be coming in 2021.
The author of the highly successful No. 1 Ladies' Detective Agency series, which has sold over twenty-five million copies worldwide, is celebrating publication of a gorgeous collection of short stories, his very first collection of poetry and two new novels in his most popular series – Scotland Street and The No.1 Ladies' Detective Agency.
Read more and book tickets here; EVENTBRITE