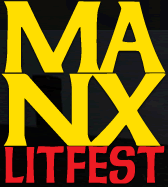 Venue:
King's Court Theatre, King William's College, Isle of Man
A MANX EVENING WITH ALEXANDER MCCALL SMITH
The headline event at Manx Litfest 2017 – a fine night's literary entertainment with Alexander McCall Smith, one of the world's most prolific and best-loved authors, as he talks about his life and career.
Alexander's highly successful The No. 1 Ladies' Detective Agency series has become a household name, having sold more than 20 million copies in the English language alone. His other series of books have been translated into 46 languages and become bestsellers throughout the world, including the popular 44 Scotland Streetnovels, now the longest-running serial novel in the world, and the Isabel Dalhousie novels. Alexander has also written a number of standalone novels and more than 30 children's books.
Tickets available here: https://www.ticketsource.co.uk/event/EMLMJL