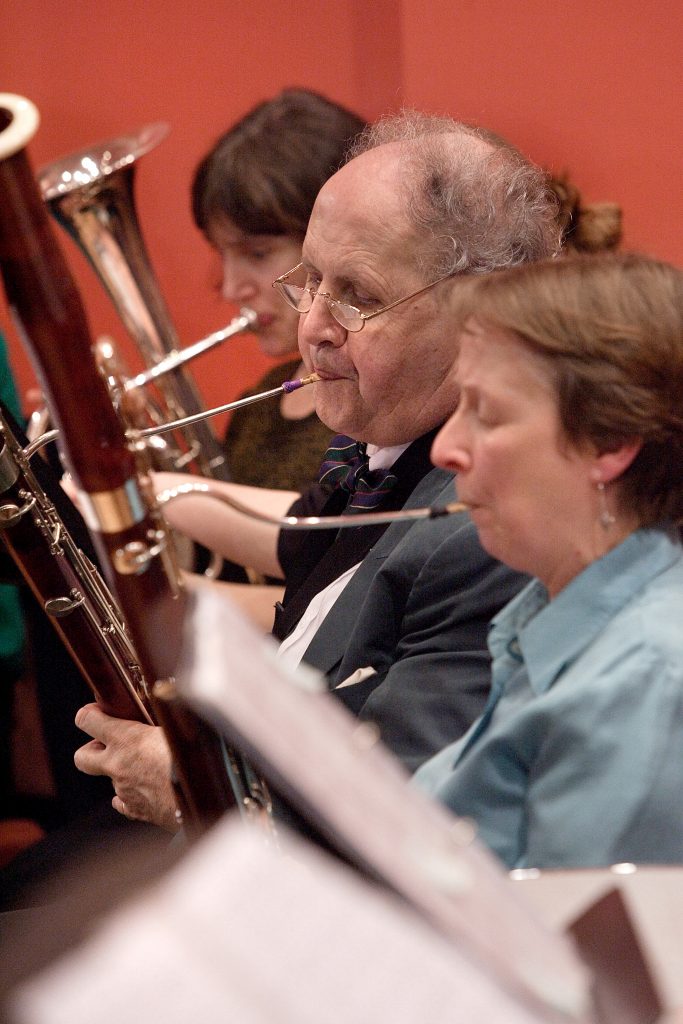 Venue:
St Stephen's Church, Stockbridge, Edinburgh
The Really Terrible Orchestra presents The Emerging Composers Competition Concert. Five new composers—five original compositions under the distinguished baton of Sir Richard Neville-Towle.
This concert will also feature an interval conversation between Alexander McCall Smith and broadcaster and fellow Edinburgh-based author, James Naughtie.
Tickets are now available. Email: theterriblechairman@thereallyterribleorchestra.com
Alexander McCall Smith and his wife Elizabeth were the founding members of the Really Terrible Orchestra, a hugely popular amateur orchestral ensemble based in Edinburgh city centre. They hold a concert every year in Edinburgh during the Edinburgh Festival period in August. They also travel extensively and later this year will perform in Sweden. More details on this overseas visit will be released shortly. In previous years they have delighted audiences in New York and London.
Richard Neville-Towle is a real musician!  He still remembers the tingling excitement when as a young boy he first heard a Cathedral choir and organ. This has led to a lifetime's love of music and a great interest in the whole process of presentation and performance. After science A levels at Bradfield College, he graduated in music from Durham University and the Guildhall School of Music, interspersed with brief spells as organ scholar at Ely Cathedral and the Royal School of Church Music. (Text from the website of the Canongate Kirk where Richard Neville-Towle is director of music)
The Really Terrible Orchestra – It has a terrible reputation to uphold!