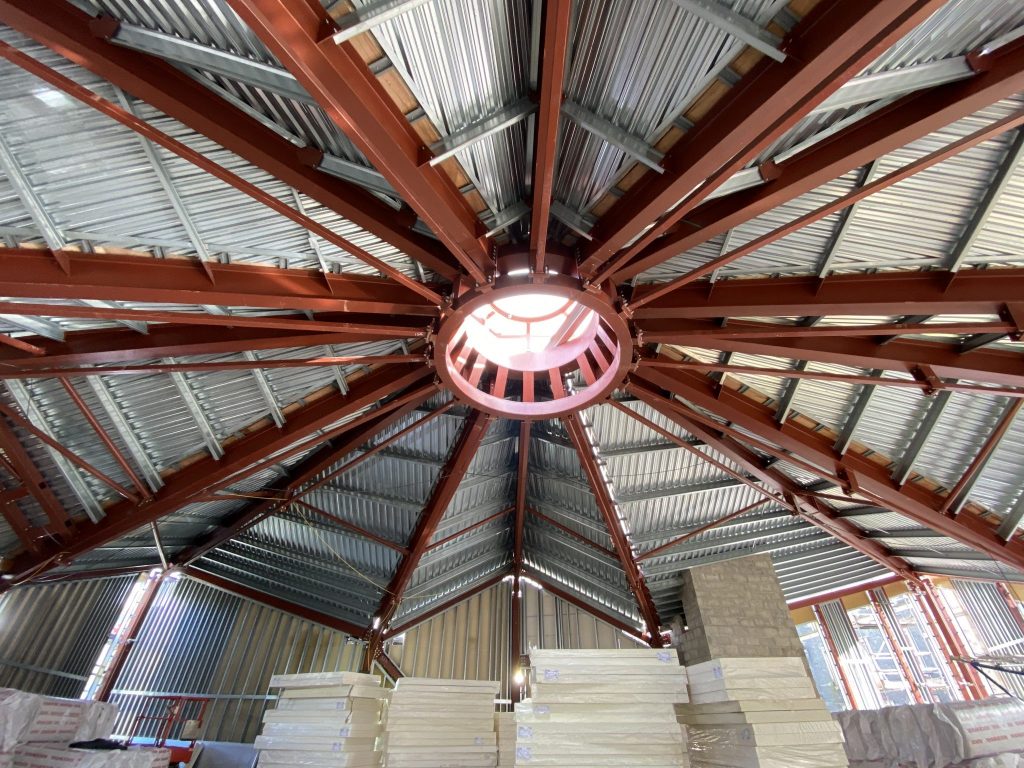 Date Published: 27th February 2020
A snow covered train on the Borders Railway chugged passed flooded fields, seemingly stranded livestock, stunning white hill tops and sodden ground as it headed down towards Galashiels. I was on my way to see progress on the new build for a grand and permanent home for the Great Tapestry of Scotland.
Getting to this stage has taken years of negotiation with interested parties across the country and some 25+ core meetings in the past two years with the successful bidders – Scottish Borders Council with the support of the Scottish Government – plus many more meetings on the sidelines. In the Scottish Borders, an initial site was abandoned in preference for a site in the town centre of Galashiels. Page Park architects researched the project in detail and came up with a truly impressive design looking out from every window to the hills of the Borders. This was to be our first visit to see it move from plan to build. And the team on the ground have moved at pace! The result will be a stunning new Gallery, of national importance, right in the heart of the Scottish Borders and it will open to the public in the Spring of next year.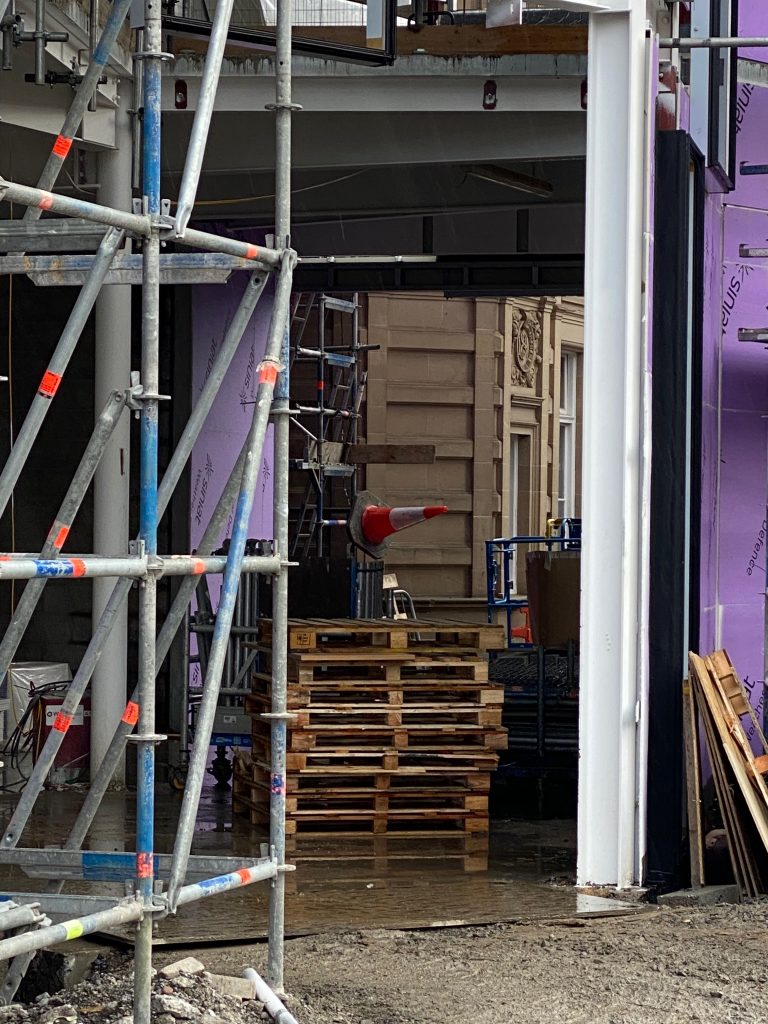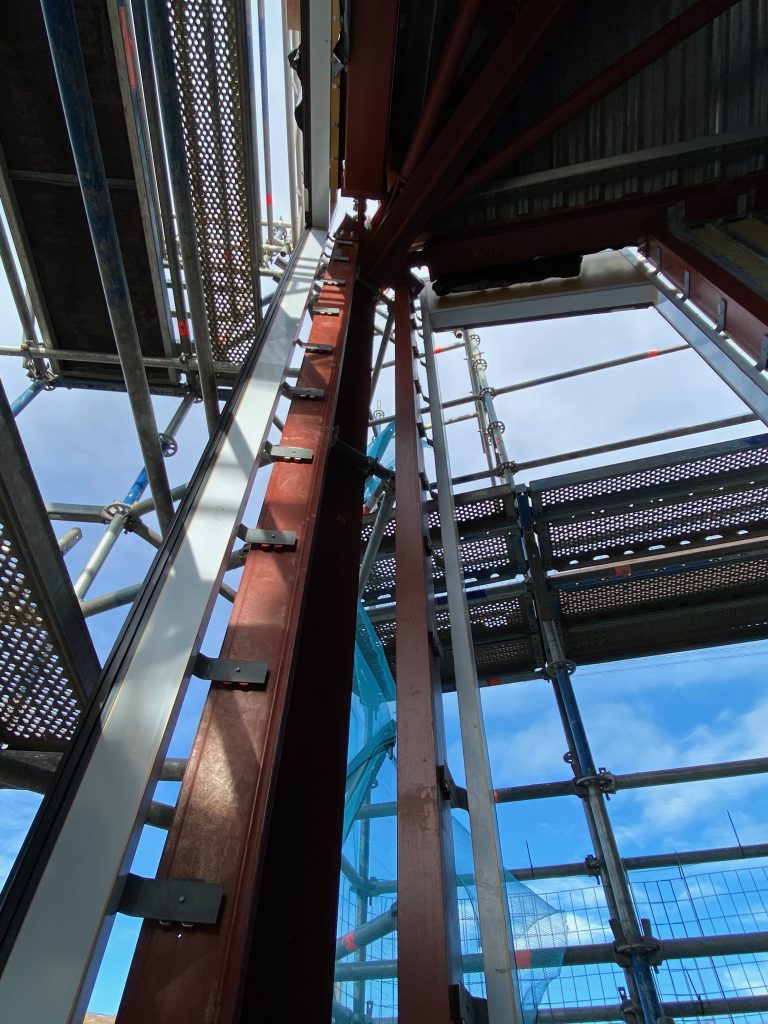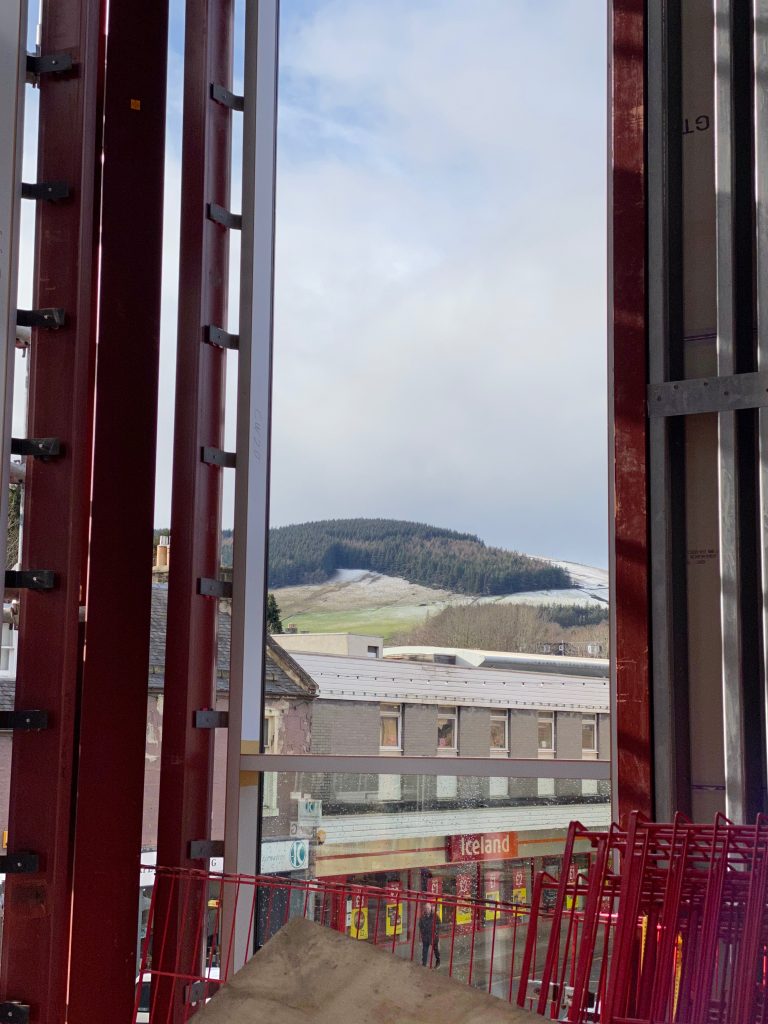 The hope for this new centre is to attract visitors and stitchers from across the Borders, across Scotland, and across the World. And through this attention, to help regenerate the local area. Progress is impressive and four of us spent over an hour in the bitter cold on the site with Project Manager Chris Virtue – Alistair Moffat, Andrew Crummy, the 10th Duke of Buccleuch and me. The steelwork is complete. The roof is on and you can see from the first floor the views that will eventually be enjoyed by visitors from all nations. It was hard to leave.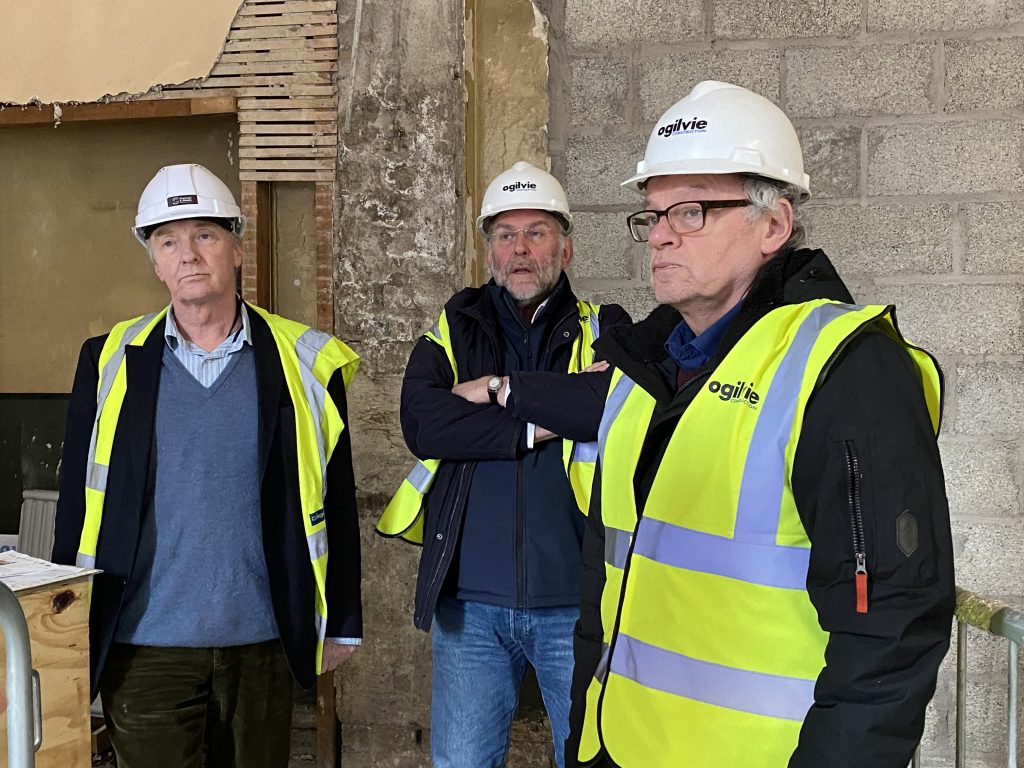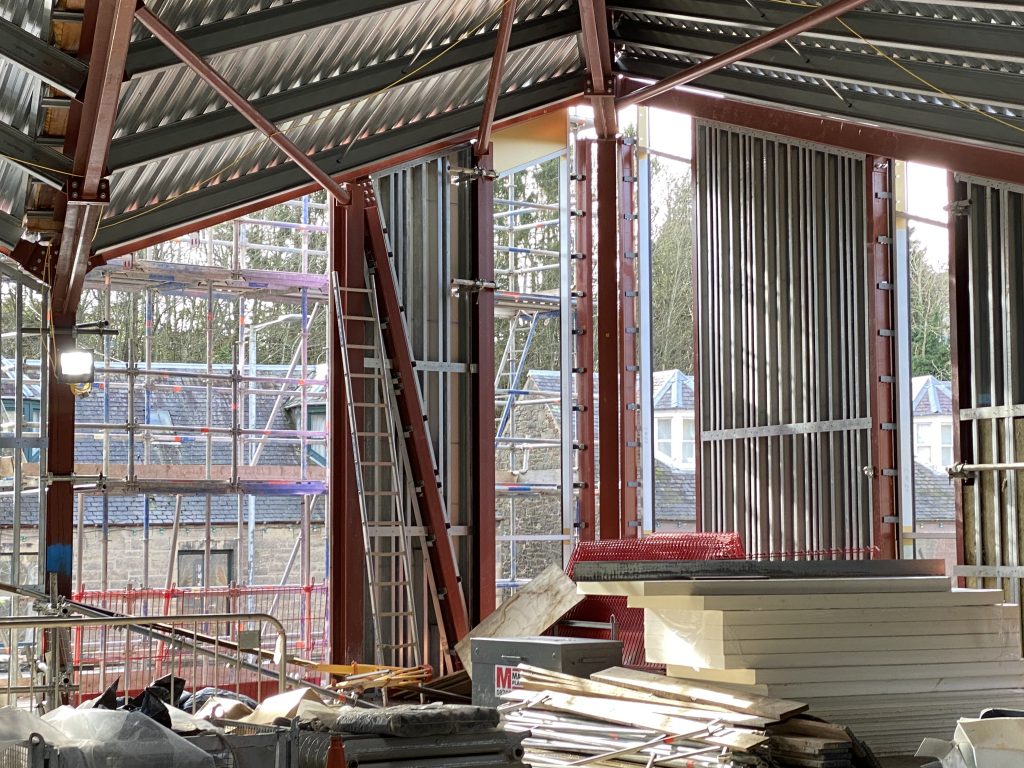 Alistair, Andrew and I have worked on this project alongside Alexander McCall Smith, Dorie Wilkie, Anna Marshall and 1000+ stitchers and helpers for 10 years. Alexander went to see the Battle of Prestonpans tapestry in the Autumn of 2010 and fell in love with the art form as a storytelling platform. It could, he thought, be employed to tell the full story of Scotland – from ice age to present day. A conversation with artist Andrew Crummy and a call to historian Alistair Moffat led to the project taking shape. Three years, 2000 hands, a great deal of wool and linen, stitch direction from Dorie Wilkie and much team-work later and The Great Tapestry of Scotland exhibition opened at the Scottish Parliament building in Edinburgh in 2013 – with queues stretching round the block.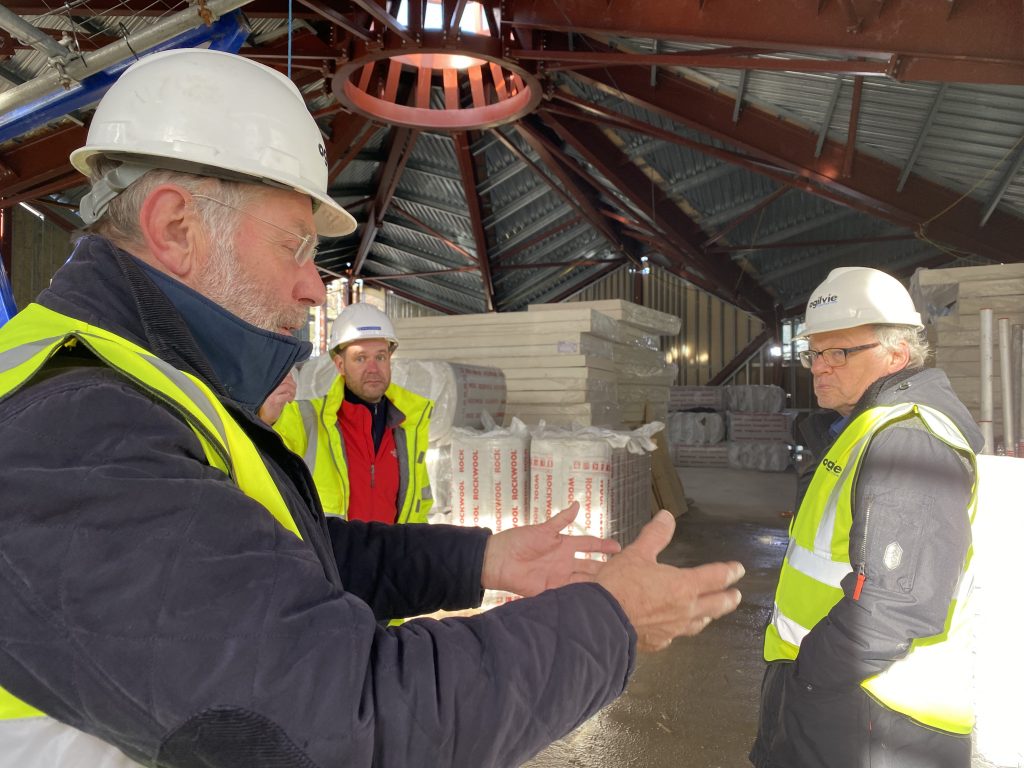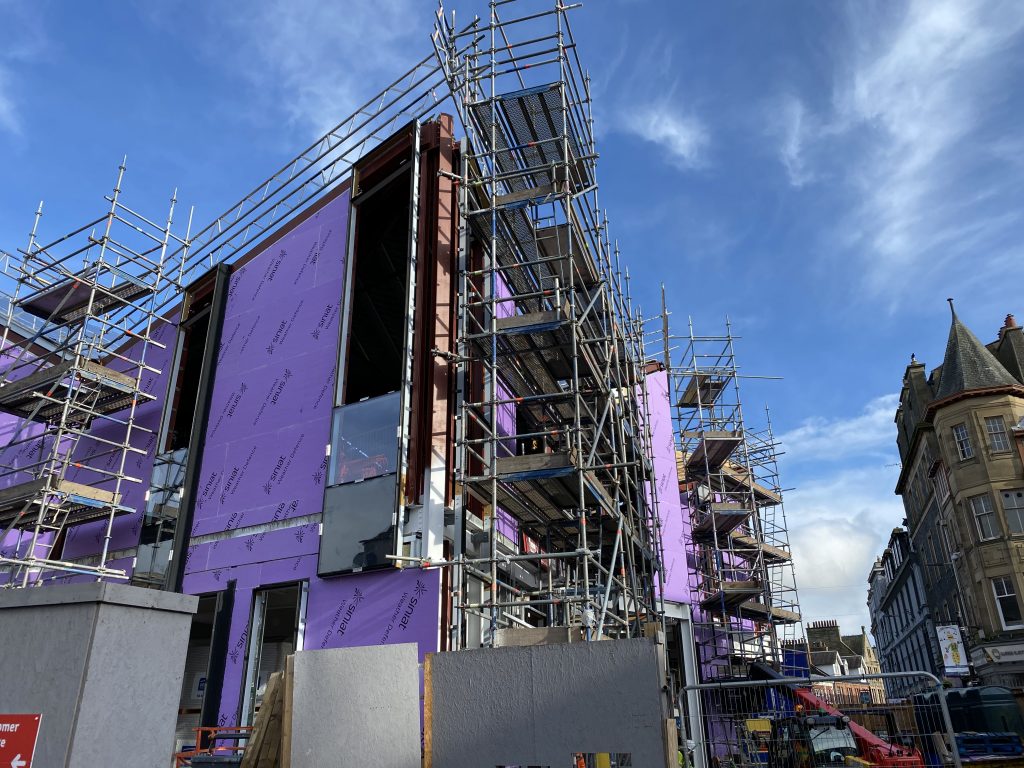 Since that day, the Tapestry has travelled the length of Scotland, exhibited with great pride by stitchers and the team in Aberdeen, New Lanark, Inverness, Kirkcaldy, Paisley, Cockenzie, Stirling Castle, Benbecula, Alloa, Dundee and Cheltenham. Talks and workshops have taken place across Britain and continue to attract sell-out crowds.