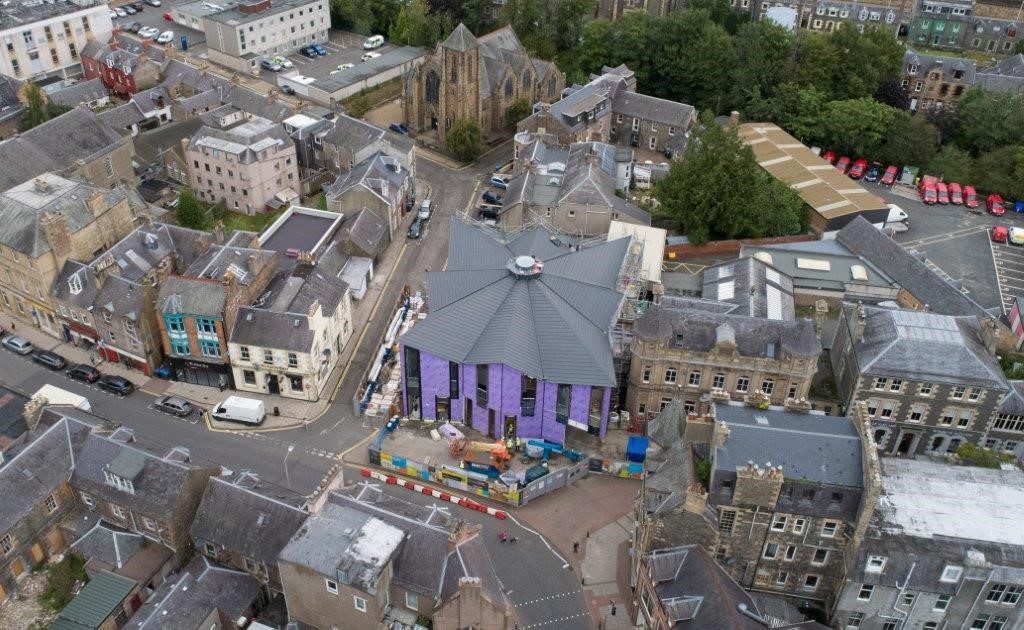 Date Published: 20th August 2020
As Covid-19 struck the UK all construction work came to a halt – as it did in most countries of the world. And with government guidance, work stopped on the build of a permanent home for The Great Tapestry of Scotland.
We are delighted to report that the building work has restarted and recent photographs show progress on this stunning building designed by PagePark.
This is an uplifting, exciting and very welcome sight.
To remind you, The Great Tapestry of Scotland was the dream-child of Alexander McCall Smith. He visited an exhibition of stitched tapestry in Edinburgh and fell in love with the technique as a storytelling platform. He joined forces with historian Alistair Moffat and artist Andrew Crummy and they, together with 1000 stitchers under the guidance of Dory Wilkie, created the world's longest embroidered tapestry, telling the story of Scotland from the ice age to present day. The Great Tapestry of Scotland will move into its new, purpose built gallery in Galashiels in the Scottish Borders in the Spring of 2021.
The beautiful building has been designed by PagePark and you can read more about the architects' journey with this project at this link.