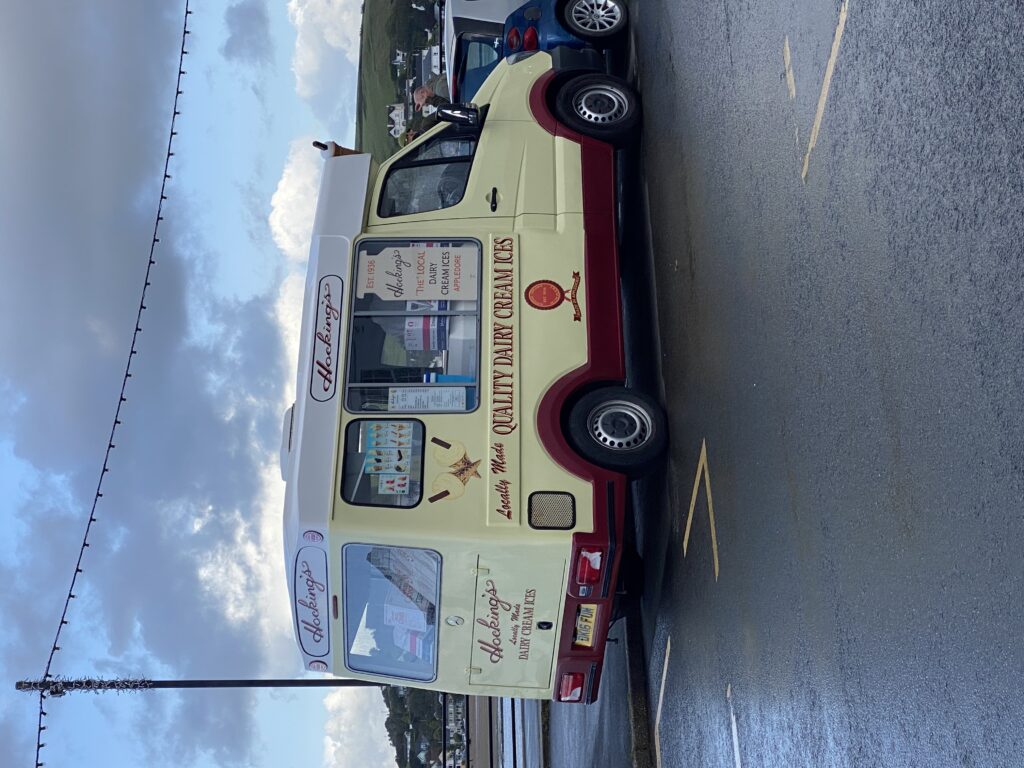 Date Published: 25th September 2023
As the weather starts to change the road beckons and so Alexander McCall Smith travelled from his Edinburgh home to the south and south west of England for a short September tour to meet readers.
Where did we go? Alexander – and his publicist Jan Rutherford – started out in the early hours of Thursday and travelled to London for media interviews and an afternoon of downpours and thunderstorms. This was followed by a glorious annual event at Daunt books in Marylebone High Street to celebrate 25 years of The No.1 Ladies' Detective Agency and 18 years of Scotland Street. And then supper in Jikoni just off that great street with the outstanding team of booksellers who we are fortunate to call friends. The next day, we continued the 'September Tour' with a train journey from Paddington Station to Tiverton Parkway (where all trains seem to meet in that area of the world), with staggering views rolling by. By car to Appledore in Devon, with its winding ancient streets of colourful houses, and a tented festival in high winds – packed-out with readers for a joyful conversation with Naomi Dymond. We stayed at the Seagate Hotel on the front overlooking the sea and met fellow writers in a sociable dining room.
The next morning we travelled to Exeter so that Alexander could meet with an old friend from Botswana, 'the finest man i've ever known', before heading on again to Budleigh Salterton. Again a town by the sea, with a relaxed and welcoming attitude. This time the event was in St Peter's Church with the pews full – a lovely reunion with conversation partner Julia Wheeler. We finished the evening with a writers' supper in the local croquet club – where writers, interviewers and illustrators all relaxed and enjoyed each other's company.