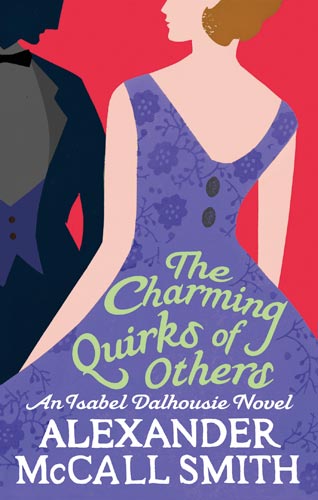 Date Published: 26th August 2011
Summer draws to a close, and Autumn is nearly upon us – it must be time to catch up on the latest events in the life of our favourite philosopher and private investigator, Isabel Dalhousie. And she's got a whole new look for the new season . . .
In The Charming Quirks of Others  – which is out now in paperback – Isabel finds herself contemplating an act of heroic and alarming self-sacrifice.
And in just under two weeks, the new Isabel Dalhousie novel entitled The Forgotten Affairs of Youth is released, in which Isabel finds herself beset by temptation, and attempting to steer a course between love and laissez-faire. Both titles feature the brand-new cover look, which will be rolled out across all the titles in the series. Let us know what you think!
And for a fascinating glimpse of the real Edinburgh behind the Dalhousie series (and of course the Scotland Street series too) have a look at this short film of Alexander McCall Smith taking Sarah Crown from The Guardian on walking tour of his home city.
http://www.guardian.co.uk/books/video/2011/aug/16/alexander-mccall-smith-edinburgh-video?INTCMP=SRCH