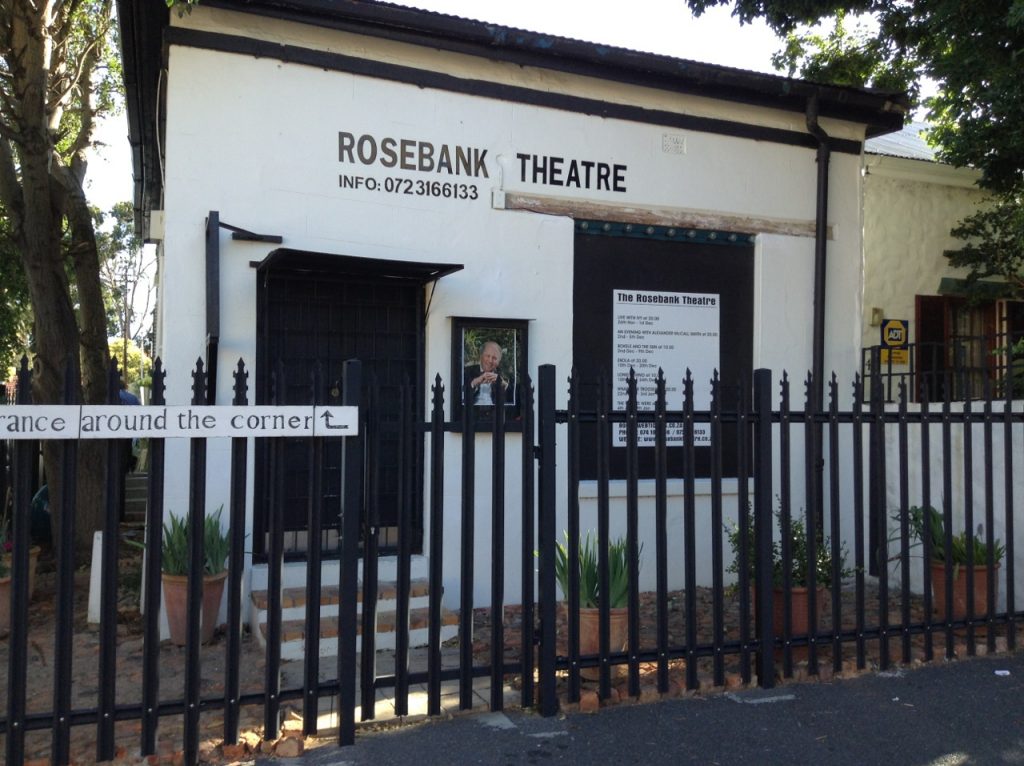 Venue:
Rosebank Theatre, 16 Alma Road, Rosebank, Cape Town, South Africa
Alexander McCall Smith and Nicholas Ellenbogen on stage in Cape Town
17-19th November
There are only three chances to see Chance Developments this Autumn in the delightful Rosebank Theatre in Cape Town where Alexander McCall Smith will discuss this fabulous new book and the process by which he developed this collection of unusual tales. This world master of wit and the anecdote will entertain.
Tickets can only be booked through Liz on 072 3166 133 or by email on theatreforafrica@gmail.com
Don't forget we are now offering DINNER & SHOW!
From the 19th October
The Rosebank Theatre is proud to partner with HOMETOWN in offering a full evening out where you can have a sumptious 2-course meal at Hometown followed by high class entertainment at the Theatre for the unbeatable price of R225.
Hometown is only 1 block away from the theatre and has created a wonderful cultural precinct right here in Rosebank.
For more info visit the Rosebank Theatre's website.