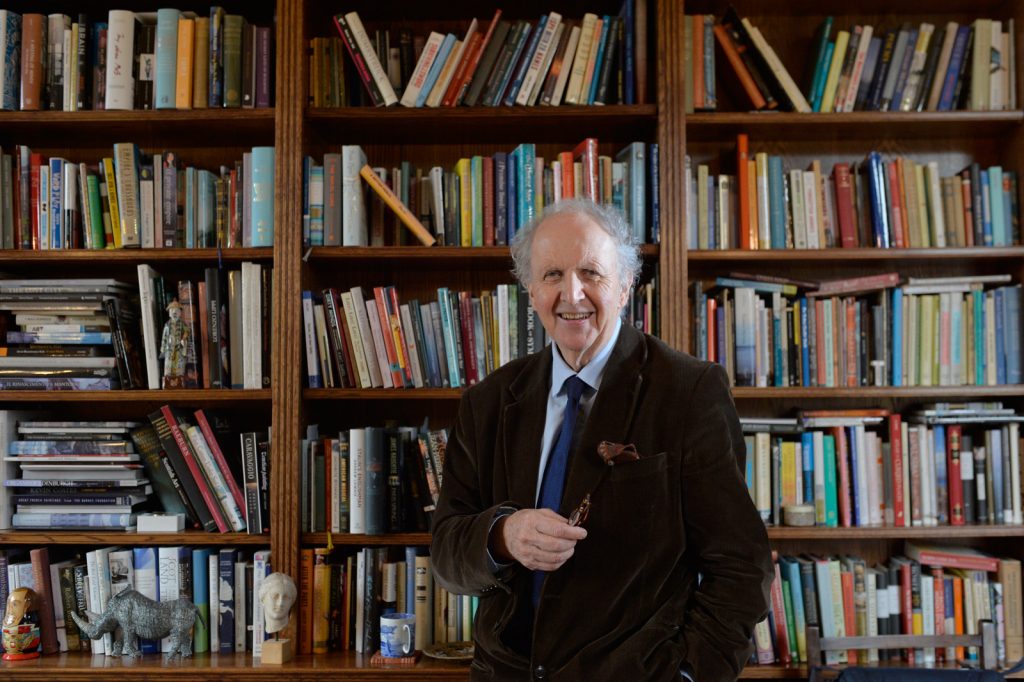 Venue:
Sheldonian Theatre
This event was originally scheduled for the 2020 festival. Tickets booked for this event remain valid for the new date. If you exchanged your ticket for a credit and still wish to attend, you will need to rebook using your credit. See how to use and claim credits.
One of the world's most prolific novelists Alexander McCall Smith talks about a writing life that has seen him publish more than 80 books. After this event, he will receive the honorary fellowship of the FT Weekend Oxford Literary Festival.
McCall Smith became a household name with the publication of his series The No 1 Ladies Detective Agency, which has sold more than 20 million copies in English alone. He is also author of the popular 44 Scotland Street novels, the Isabel Dalhousie novels, the von Igfeld series, standalone novels, works of non-fiction, and children's books. The volume of his literary output is even more extraordinary when you consider he had a successful career as a professor of medical law before turning to full-time writing.
McCall Smith publishes up to four or five new books a year. His latest ones include To the Land of Long Lost Friends in the The No 1 Ladies Detective Agency series, and The Peppermint Tea Chronicles. A second instalment on the new Detective Varg series, The Talented Mr Varg, is published shortly.
Here he talks to LBC radio host Matthew Stadlen, a former Telegraph interviewer and BBC presenter.
Previous recipients of the honorary fellowship have been Joanne Harris (2019), Anthony Horowitz (2018), Dame Penelope Lively (2017), Sir Alan Ayckbourn (2016), David Lodge (2015), Jan Morris (2014), Philip Pullman (2013), William Boyd (2012), Sir Kazuo Ishiguro (2011), Dame Antonia Byatt (2010) and Baroness P D James (2009).
Tickets and info here: https://oxfordliteraryfestival.org/literature-events/2021/october-6/a-celebration-of-a-writing-life-and-honorary-fellowship