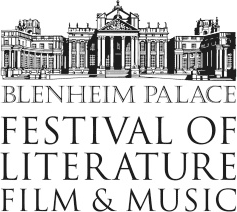 Venue:
Blenheim Palace, The Orangery
MY LIFE IN MUSIC and BOOKS- ALEXANDER MCCALL SMITH INTERVIEWED BY SUE MACGREGOR
One of the most prolific and popular writers of modern times Alexander McCall Smith talks with broadcaster Sue Macgregor about the music and books that have influenced his life and career. McCall Smith will select some music to be played and read some of his favourite passages.
McCall Smith worked for many years as a professor of medical law before turning his hand to writing. Publication of his The No 1 Ladies Detective Agency series turned him into a household name and allowed him to devote his time to writing. The series has sold more than 20 million copies in English alone, and his books have been translated into 46 languages and have topped bestseller lists around the globe. He is also author of the popular 44 Scotland Street novels, the Isabel Dalhousie novels, the von Igfeld series and other standalone novels and works of non-fiction.
The sheer volume of his work – four or five new books a year – makes McCall Smith stand out, as does the dry humour and gentle humanity the books contain. His latest works include Chance Developments, a series of short stories imagined from five chanced-upon black-and-white photographs, School Ship Tobermory, the latest in a series for children, and My Italian Bulldozer, a standalone novel about one man's travels in the Italian countryside.
MacGregor is best known for her work presenting Woman's Hour and theToday programme on BBC Radio 4. She is currently presenter of BBC Radio 4's The Reunion, a series that unites a group of people intimately involved in a moment of history.
Tickets available here: http://blenheimpalaceliteraryfestival.com/literature-events/2017/october-13/my-life-in-music-and-books