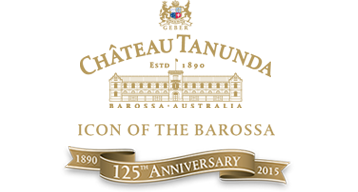 Venue:
Chateau Tanunda Grand Ballroom, 9 Basedow Road, Tanunda
Time:
6.00pm for a 6.30pm start
Alexander will visit Chateau Tanunda in the Barossa Valley on his March visit to Australia. He will talk about his latest writing, the 20th anniversary of The No.1 Ladies' Detective Agency and his love of music and travel in an  in-conversation event on 7 March.
'Exciting news in Château Tanunda's engagement with the Barossa community—with one of the world's most loved and admired authors, Alexander McCall Smith, coming to Château Tanunda.'
Organised by the Barossa Library, this is their premier literary event of the year with the author enjoying a huge following and substantial interest expected. Alexander will be engaging with the audience about his latest books A Time of Love and Tartan and The Good Pilot Peter Woodhouse, and have time to sign books and speak directly to his fans after the presentation.
Tickets $10, includes supper, tea & coffee —available from Barossa Council Library (08) 8563 8440
Wine and books will be available for purchase on the night
Please note that this event is run by Barossa Council Library. The Alexander McCall Smith webteam have no responsibility for the content or delivery of the event.