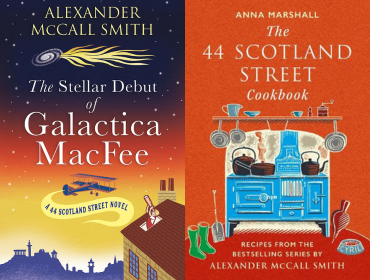 Join world-wide bestselling author Alexander McCall Smith and local cookbook writer Anna Marshall in conversation to celebrate Alexander's many literary achievements and Anna's new 44 Scotland Street Cookbook.
With this delightful cookbook readers can immerse themselves in the world of Edinburgh's New Town and recreate some of their favourite characters' signature dishes: enjoy Bertie's much-loved Panforte di Sienna, Angus Lordie's famous cheese scones or host your own Scotland Street supper.
There will be a food sample goodie bag to take away.
An event not to be missed – come along for an evening of literary and culinary delight.
£12
Book your place HERE or ring us on 01899221225, email us or pop in to the bookshop.