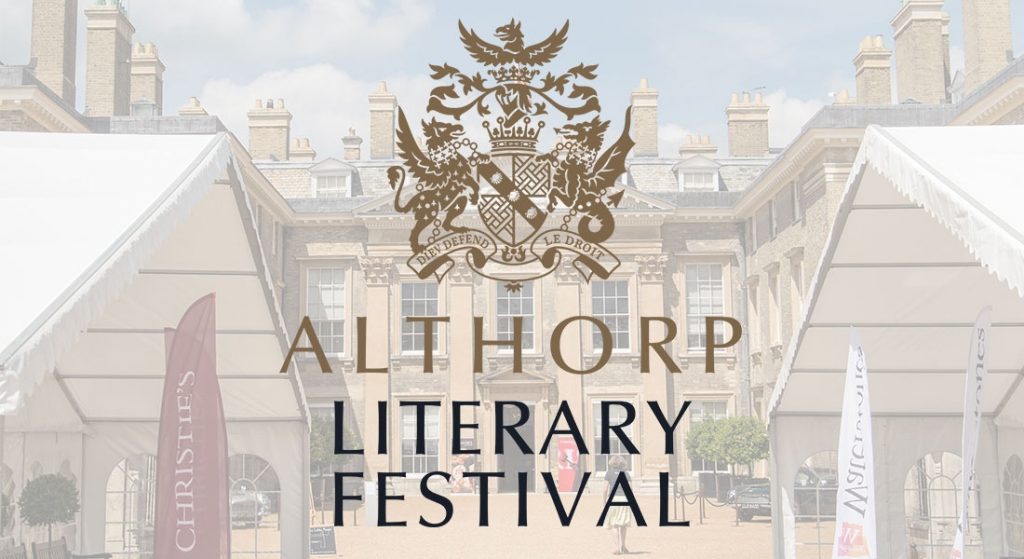 Venue:
Althorp, Northampton, NN7 4HQ
Alexander McCall Smith, often referred to as 'Sandy', is one of the world's most prolific and best-loved authors. For many years he was a professor of Medical Law and worked in universities in the UK and abroad before turning his hand to writing fiction. He has written and contributed to more than 100 books including specialist academic titles, short story collections, and a number of immensely popular children's books. His first book, The White Hippo—a children's book, was published by Hamish Hamilton in 1980.
But it wasn't until the publication of the highly successful The No. 1 Ladies' Detective Agency series that Alexander became a household name. The series has now sold over twenty million copies in the English language alone, and since the books took off, he has devoted his time to writing.
His various series of books have been translated into forty-six languages and become bestsellers throughout the world. These include the popular 44 Scotland Street novels, first published as a serial novel in the Scotsman newspaper and now the longest-running serial novel in the world; the Isabel Dalhousie novels, and the von Igelfeld series. He is also the author of the Corduroy Mansions series, which started life as an engaging cross-media serial written for the Telegraph online.
In addition to these series, Alexander has written a number of stand-alone novels, including , The Good Pilot Peter Woodhouse, My Italian Bulldozer, Fatty O'Leary's Dinner Party and Chance Developments.
Earlier stand alone books include Trains and Lovers: A Heart's Journey; The Forever Girl; La's Orchestra Saves the World; and Emma—a reworking of the classic Jane Austen novel.
He has also authored many non-fiction titles, the latest of which are A Work of Beauty: Alexander McCall Smith's Edinburgh and What W.H. Auden Can Do For You.
Recently Alexander has written a new children's series—The School Ship Tobermory—the first of which was published in 2015, with the second, The Sands of Shark Island, published in September 2016. This increases the number of children's books he has written to more than thirty.
Alexander has received numerous awards for his writing and holds twelve honorary doctorates from universities in Europe and North America. In 2007 he received a CBE for services to literature and in 2011 was honoured by the President of Botswana for services through literature to the country. In 2015 he received the Bollinger Everyman Wodehouse Prize for Comic Fiction and in 2017, The National Arts Club (of America) Medal of Honor for Achievement in Literature.
For tickets and information see: https://spencerofalthorp.com/lit-fest-author/alexander-mccall-smith/