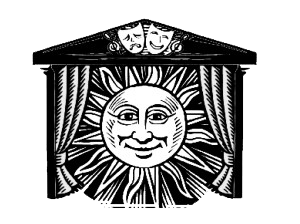 May 2018
'A Fine Performance' originally appeared in the Good Housekeeping magazine
"Freedom," said Anna, looking out of the window.
From behind her, half buried behind a newspaper, her husband, Tom, made a non-committal sound. It was difficult to know what to say when, quite out of the blue, your wife says Freedom.
"Two weeks of freedom," continued Anna.
The children: that's what she was talking about. "We've been free before," he said. "That weekend when the kids went to your mother's. And what did we do with it? Nothing, as far as I recall."
"That was different," said Anna. "You were working then and you were tired. You slept the whole weekend."
She was right. Tom had been exhausted by the demands of his job, but now that was not an issue. A month earlier, he had been declared redundant. This could have been a financial disaster but for the fact that Anna's job as a dentist was secure.
"Thank heavens for dental decay," she said apologetically, but with some relief.
Of course he would have to find something, but it was a discouraging climate for people in their early forties looking for work, and he had not had yet had much success.
"Something will turn up," said Anna. "And don't worry, we can get by perfectly well on my earnings."
"But I still want to do something," said Tom.
"Of course you do – but, as I said, something will turn up. And it may be something unexpected. Who knows?"
But now the immediate question was what to do with the two weeks when their two teenage children were away on the school trip to Germany. They had made no plans, although Anna had taken a week off to do something with Tom. They would go away during this brief period of freedom, but where?
"I want to do something unusual," said Tom. "I don't want a B and B in the Lake District. Definitely not."
Anna agreed. It was August, and everything would be far too crowded.
She had an idea. "Something cultural," she said.
"Museums? Cathedrals?"
She shook her head. Her idea was developing. "No, we can do museums and cathedrals any time. How about …" It was becoming clearer now. "How about a book festival?"
Tom shrugged. "We've never been to one."
"No, but people in my book group have. One of them went to Hay. Another went to Cheltenham last year. They both had a great time." She remembered something. "One of them met that woman who writes those books … You know the ones I mentioned to you. And the other met that cookery writer – you know the one with difficult name, who did that book about vegetables."
"Hugh Tiddlypush … or something like that."
"Yes him," said Anna. "She said he was charming. He signed her copy and gave her some advice."
Tom rather liked the idea. Although he was not as keen a reader as Anna, he always had a book on the bedside table. "Check the dates," he said. "See if there's anything on."
She went to the computer and returned a few minutes later. "Edinburgh," she said. "The Edinburgh International Book Festival starts this week."
Tom smiled. "Perfect," he said. "What did one of the kids say the other day? Edinburgh rocks?"
"Probably," said Anna. "It's the sort of thing fourteen-year-olds say. Shall we go?"
They stood in Charlotte Square, soaking up the atmosphere. The Georgian buildings, solemnly impressive, looked down on the gardens in the centre of the square and the array of marquees. Crowds of festival-goers thronged the surrounding streets, as the Edinburgh Festival and its Fringe got under way; jugglers, mimes, and opera singers rubbed shoulders with student thespians, poets and painters in a colourful riot of artistic pilgrimage. At every corner actors and their friends and relations handed out leaflets begging people to attend their show. It was, Tom thought, the perfect artistic storm.
The Book Festival seemed ordered by comparison. In each of the marquees, hour after hour, an audience would sit and listen to people talking about their books. At the end of the hour, after questions and applause, the audience would stream out and go on to the next tent, where somebody else would be talking about his or her latest book. There was laughter and tense, absorbed silence; there were moments of disagreement and dispute; there were head-scratchings and sighings for philosophers and misery memoir writers respectively. There were politicians talking about their autobiographies and sporting heroes discussing their ghost-written offerings. Boredom was the only emotion not on the agenda.
Tom and Anna agreed to go their separate ways, choosing their own events. They would meet up again at four o'clock, to listen to an author they had heard interviewed on the radio. They had not read this author's book, Looking at Pictures, which was, he claimed, an entirely new reading of some of the world's most famous paintings. The book had attracted a lot of attention and was climbing up the bestseller lists.
"He'll be interesting," said Anna. "I think we should get tickets for that."
"Good idea," said Tom. "Then we can buy a copy and get it signed."
Anna looked at her watch. "See you at four," she said.
Tom went off to a talk by the author of a book on climbing Everest. He enjoyed that, and then spent the next hour listening to a discussion between two authors on the challenges of biography. Then he found a table under a tree where he ate lunch and spotted a well-known television presenter, an actress who had recently published her memoirs, and somebody who looked familiar but whose name he could not remember. This was the life, he thought; this, as his children would put it, was definitely where things were at. In fact, Edinburgh, as far as he could see, was rocking.
After spending some enjoyable time browsing through the Festival bookshop, he still had twenty minutes or so before he was due to meet Anna at the Looking at Pictures event. Wandering through the complex, he came across a large, intriguing-looking tent simply labelled Yurt. People were milling about inside, talking and enjoying a drink and a sandwich. Tom did not see the sign saying Authors Only, as it was, at the time, obscured by a large man standing in front of it signing a stack of copies of Savoury Experiences: Creative Ways with Canapés.
Tom went into the yurt. Just off the main area was a small, comfortable alcove, lined with sofas over which eastern rugs and throws had been spread. He sat down, picked up a brochure from a nearby table, and began to read.
"So there you are!"
He looked up. He had been addressed by an attractive young woman with an official badge hanging from her neck. She appeared to recognize him, and Tom, embarrassed, returned the compliment.
"It's very good to see you," she said. "You'll need to get over to the tent in about fifteen minutes."
He looked momentarily blank.
"For Looking at Pictures," she said.
"Oh, of course."
She smiled at him. "How are you enjoying Edinburgh?" she asked.
"It's very interesting," he said. He almost said, Edinburgh rocks, but decided it might be inappropriate. There was a time in life when one should stop saying things like that, and he felt he had probably reached it.
They discussed the events he had seen earlier in the day and then the young woman looked at her watch. "Heavens," she said. "We'd better get over there."
He followed her to the large tent in which Looking at Pictures was due to take place. As he approached the entrance, Tom said, "I've already got my ticket."
The young woman laughed. "You don't need a ticket," she said. And then, spotting somebody waiting at the entrance, she said. "And here he is. Here's Geoffrey."
She introduced Tom, who did not at first catch the name of the other man, but then, in a moment of blinding realization, came to the conclusion that this was the author of Looking at Pictures. And just as he was dealing with this, the young woman ushered them both through the door and onto the stage.
There was thunderous applause. Geoffrey was something of a celebrity, and the crowd was delighted by his appearance. Tom was trapped. The young woman led him to a chair opposite Geoffrey's and sat him down. "There's a glass of water on the table," she whispered. "Break a leg."
The applause died down. Geoffrey looked at Tom, and Tom looked at Geoffrey. Tom closed his eyes, and then opened them again. He took a deep breath. The crowd was listening intently. This is a nightmare, he thought – a complete nightmare. It's like one of those dreams where you're sitting an exam in a subject you now nothing about.
But suddenly, from deep within him, a voice uttered the words: Do it. Carry it off.
"Your book," said Tom speaking carefully into the microphone. "Looking at Pictures."
"Yes," said Geoffrey, smiling, "My book."
"Tell us about it," said Tom.
It was exactly the right request. Without waiting for further prompting, Geoffrey launched into a long explanation of what the book was about. Then he ended and looked at Tom expectantly.
"So you felt you had to write it?" said Tom. He was sweating. His shirt was sticky and he was thirsty. He reached for his glass of water.
"Why did I have to write it?" asked Geoffrey.
"Yes."
Again it was the right question, and Geoffrey spent ten minutes talking about the need he felt to communicate with ordinary people. From the audience, four hundred pairs of ordinary ears listened appreciatively.
The Geoffrey said to Tom, "Did you agree with what I say about Poussin?"
Tom stared at him. "Poussin?"
"Yes, Poussin. In the Poussin chapter."
"You were spot on," said Tom. "I've always thought that of Poussin – always, and you, somehow put it in a way that captures the, how shall I put it, the Poussin-ness of Poussin."
The audience laughed. Somewhere at the back, somebody clapped. That must be Anna, thought Tom.
The discussion continued. Tom had no better idea of what the book was about than he had had at the beginning of their conversation, but before he knew it the young woman was signalling that their time was up.
They left the stage to thunderous applause.
"You did that beautifully," said Geoffrey.
"Thank you," said Tom And then added. "It's a great book, you know."
The young woman met him outside the tent as the crowd dispersed. "Who are you?" she hissed.
Tom told her. Then he said, "It's your fault. I was just going to be a member of the audience."
She looked astonished. "I mixed you up with somebody else. The person I thought you were ended up talking to a children's book illustrator for an hour. He didn't do it very well." But you …"
Tom smiled. "I did my best," he said
The young woman laughed. "You were amazing …I wonder whether you'd be interested in doing some more of these events. Cheltenham's coming up and I'm helping with their programme. You'd be paid, you know, and perhaps a new a career …"
Tom interrupted her. "As it happens, I'm free."
"Good," she said.
"Do I have to read the books?" Tom asked.
They both laughed. Tom saw Anna hovering nearby. He smiled at her. His summer was looking up.