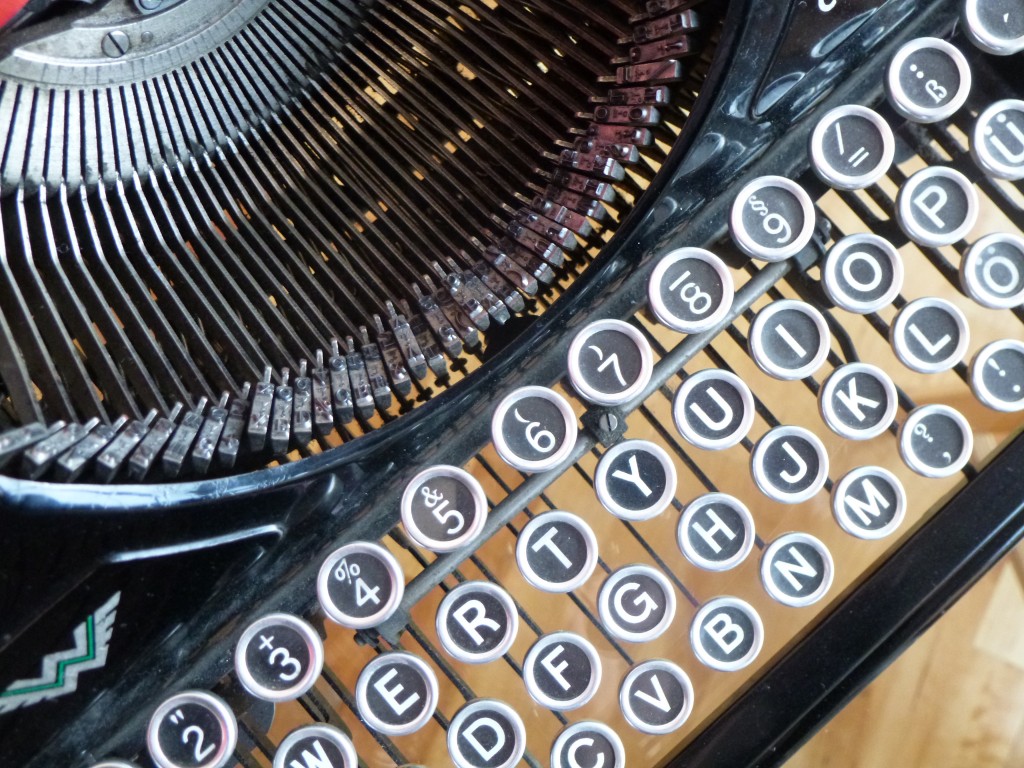 December 2016
The first Australian pope had generally been regarded as a great success. His election had been a surprise – the College of Cardinals had spent eight days locked in intense, and by all accounts, acrimonious debate, and clouds of unambiguously black smoke had drifted across the Roman sky virtually every afternoon as ballot after ballot was consigned to the stove. It was widely believed that the reason for the difficulty in finding an acceptable candidate was the intransigence of the Italian cardinals. Although their number had diminished, they still formed an important voting block and they had decided that they would reclaim the Papacy, which they had only lent to people like the Poles and the Germans. This proprietorial attitude had not gone down well with the South Americans and the Africans, who had pointed out that it was surely their turn to wield control, nor with the Americans, who complained that it was about time that the Papacy recognised the financial might of the United States. This was vigorously, and perhaps not surprisingly, resisted, though, by the French and, to a lesser extent, by the Eastern Europeans.
On the sixth day of deadlock, when tempers were beginning to fray and several distinctly uncharitable remarks had been made by some of the more disgruntled cardinals, a New Zealand candidate emerged. This caused a flutter of excitement amongst those who were looking for an end to the impasse, but the cardinal in question suffered from the disadvantage of being extremely small. However attractive his theological opinions might be, some cardinals felt that such a candidate would simply not be seen over the edge of the balcony overlooking St Peter's Square, and would also look less than dignified in the robes that a pope was required to wear. It would always be possible to revert to the old custom of carrying the pope around on a shoulder-borne chair, but that practice had long been abandoned on the grounds that it sent out the wrong message from an institution that was keen to modernise.
"We just can't do it," one influential cardinal was heard to whisper. "But if we're looking at New Zealand, how about Australia? It's much bigger and we've got two Australian cardinals now, both of whom are pretty impressive physically. Not that this counts, of course, but still …"
Pope Stanley I, fondly known as Pope Stan, had modestly declined to let his name go forward, but when he saw that he was now the only candidate likely to be acceptable to the warring factions, he realised that for the good of the church he should accept the nomination. Voting took place shortly thereafter, and he was carried to the throne – metaphorically, of course – almost unanimously. For Australia, it was a powerful boost, and in his home town of Perth the small hospital in which he had been born was rapidly painted and fitted with a commemorative plaque, just as was the school he attended, and the suburban home he had lived in with his parents, Len and Margaret, now occupied by his cousin, Justin, and his wife, Cecile. Everybody felt immensely proud that Perth had produced its first pope, and virtually all the residents of Cottesloe, where Stan had been brought up, claimed close acquaintance with the new holder of that great office.
"I always had a feeling about that boy," said one of his former teachers, now living in retirement in Nannup. "There was something about him, know what I mean? I thought that he was destined for greatness although I must confess I hadn't thought in terms of the papacy, to be honest. But looking back, you know, you see it all. It all makes sense."
The new pope proved to be an exceptionally able administrator. The Vatican finances were in a parlous state when he took over, and there were questions about a number of controversial financial transactions, but these matters were soon attended to. Similarly there were reforms carried out in the Vatican Library, where the new Pope instituted a programme of progressive digitalisation of manuscripts and computerization of the catalogue. A coffee bar was installed for the convenience of scholars using the library, and new lighting was introduced. Within the Vatican bureaucracy, obstructive bureaucrats found themselves brought before the pope and asked to explain themselves. Dead wood was gently moved aside and new talents brought in, and all of this took place against a backdrop of personal warmth and charity.
"We should have had an Australian pope years ago," commented one watcher of Vatican affairs. "It's a breath of much-needed fresh air."
And yet the Pope was unhappy, and confessed as much to one of his trusted private secretaries, a young priest from Dublin.
"I know I've got to be here for the job," he said. "And there's a lot to be said for Rome, but …"
The secretary was sympathetic. "Perhaps Your Holiness is feeling a bit homesick," he said. "We all do when we come to Rome."
The Pope nodded. "Maybe. I felt a bit like this when I was at the Gregorian all those years ago. But at least I knew then that I was going home eventually. With this job, it's different. You have to die here."
The secretary looked at the Pope. He was a good man, and he was an immense asset to the Church. It would be a tragedy if he pined away.
"Why don't you go back for a holiday?" he asked. "There's nothing in the rules that says you can't have a holiday."
The Pope, who had been gazing out of the window during this conversation, looked back at his secretary with interest. "In Australia? A holiday in Australia?"
"Yes," said the secretary. "You've earned it. Everybody knows how hard you've been working. You've done more in your term of office than …"
"Actually, it's a reign rather than a term of office," said the Pope. "Not that I want to be pedantic."
The secretary lowered his head briefly. "Of course."
The Pope looked thoughtful. "Do you think I could get back for Christmas?"
The secretary did not answer immediately. But then he said, "You can do whatever you like, you know. You're an absolute monarch, remember."
"Yes," said the Pope. "Maybe. But I don't want to behave like one." He paused. "But of course there's my Christmas message. I have to stand out there and give my message."
"We could pre-record," said the secretary. "A lot of people who give Christmas messages pre-record. It's the modern way."
"Is it really?" asked the Pope.
"Sure," said the Secretary. "I'll get the IT people in to talk about it."
The Pope looked suddenly cheerful. "Christmas back home!" he said. "We used to go to Cottesloe Beach, you know. Every Christmas we'd go there and have a picnic and swim, no matter how hot it was. We always did it."
"Then do it again," said the secretary. "And I'll come and look after things – answer the phone, that sort of thing."
The Pope shook his head. "Sorry, Steven. I'm not that sort of pope: I want to keep a lid on costs. I'll travel by myself – economy class – and there'll be only one ticket to pay for – mine."
There were some raised eyebrows, particularly over the pre-recording of the Christmas message, but such was the popularity of the Pope that any criticism was muted.
"I want no fuss," instructed the Pope. "Get the driver to take me to the airport in an ordinary car. Book my ticket under the name of Stan Evans. Seat on the aisle, and the seafood option. Qantas if possible."
All of this was duly done, and in the middle of December, on a grey winter's day, the Pope boarded a Qantas flight from Rome to Perth, by way of Singapore. The aircraft was almost full, as it was a popular time of the year for people to be leaving the harshness of the northern hemisphere winter for the warmth of the Australian summer. Seated in his aisle seat in the economy cabin, the Pope felt comfortable and carefree. He had a good novel to read and a small amount of paperwork to get through, but only if he felt like doing it.
"You sit back and enjoy yourself, sir," said one of the cabin attendants as he checked the papal safety belt and seat position. "Going home for Christmas, then?"
"Yes," said the Pope. "And I'm looking forward to it."
The attendant smiled at him and began to make his way towards the rear of the plane. But then he stopped, frowned, and looked back at the Pope, trying not to make his scrutiny too obvious.
"You know something, Kevin," he said to his colleague in the galley. "That guy in 37 C – I swear it's the Pope."
Kevin laughed. "In economy? The Pope in economy? Don't make me laugh."
"You go and take a look then. Take him a glass of water or something. Take a look."
Kevin made his way up the aisle, stopping just in front of the Pope's seat. Handing him the glass of water, he blurted out, "You aren't the Pope, are you?"
The Pope blushed, and Kevin knew. "Oh my God …" He stopped himself. "Sorry. I mean, you shouldn't be back here. You should be up in First – or Business Class at the least."
The Pope shook his head. "I want no special treatment," he whispered.
"But you can't stay here," said Kevin. "I'm going to tell the Captain."
The Pope tried to stop him, but failed. A few minutes later, the Captain, having handed over control of the taxiing aircraft to the First Officer, came back with Kevin and the Purser behind him. Once he reached the Pope's seat, he saluted smartly.
"Please," said the Pope. "I don't want any fuss. I really don't."
It was too late. By now, neighbouring passengers had realised what was happening and were talking excitedly to one another. Passengers in the rows behind, ignoring the seat belt sign, were standing up to get a better view.
"I'm afraid I'm going to have to insist that you move up to the front of the plane," said the Captain. 'You'll have no peace back here."
"Would you hear my confession?" called out a woman from a few rows back.
"And mine?" asked another.
"Certainly not," said the Captain, taking it upon himself to put a stop to these unseemly requests. "Come along now, Your Holiness. We'll get you a much better seat."
The Pope's hope for a quiet, unobserved arrival in Perth proved to be unrealistic. While he waited for his white papal suitcases at the luggage carousel, he felt the eyes of his fellow passengers on him. And when he joined the taxi queue, instead of being able to wait his turn like anybody else, he was immediately ushered to the front of the line.
"I'm really perfectly happy to wait," he protested, glancing apologetically at the people past whom he was being pushed.
"No worries, Your Holiness," somebody replied. "You go right ahead!"
Once in the taxi, of course, he was able to relax. The driver, who had not recognised him, chatted at length about a bush fire that had threatened his brother-in-law's house. Local politics were touched upon, as was the footy, with special reference to Fremantle's chances against the Geelong Cats the following March. The Pope expressed no views on this. It was not fitting, he thought, for a Pope to be partisan and although he hoped that Fremantle would play well, he also wished the same for Geelong.
"I can't really take sides in my job," he muttered.
The driver looked at him with interest.
"What do you do?" he asked.
The Pope was silent for a few moments before he replied. "I work over in Rome at the moment," he said.
"Don't tell me you're the Pope!" joked the driver.
The Pope laughed. "I won't tell you that if you don't want me to," he said.
"Hah!" said the taxi driver.
The Pope was due to spend his visit staying with his cousin Justin and his wife, Cecile. Their son, Todd, was back for Christmas from university in Melbourne, and he had brought a friend of his, Terry, whose parents were abroad for six months and who had been invited to spend Christmas in Perth.
The family welcomed him warmly. "Jeez," said Justin, hugging his cousin. "We never thought we'd see you again. And here you are. It's epic, isn't it, Cec?"
Cecile embraced the Pope, kissing him on each cheek. "You haven't changed at all, Stan. That's the nice thing. Some people would be quite different if they became pope. Not you."
"I feel the same inside," said the Pope. "Sure, things have changed on the outside, but inside I'm the same person I always was."
They showed him to his room, the guest room that gave out onto the pool in the walled back yard. At the end of the yard there was a large Broad-Leafed Paperbark, populated by a small flock of galahs. He stood at the window and gazed at the tree and the birds. I'm home, he said to himself. I'm home.
On Christmas day, the Pope went to an early mass with Justin, Cecile and Todd. Then, after returning to the house, they exchanged presents over morning coffee and the eggs and bacon that Justin cooked at the poolside. The Pope gave Justin and Cecile a sixteenth century illuminated missal that had been presented to him in Rome, and Todd and Terry received leather belts that he had bought on an official trip to Florence. Justin and Cecile gave the Pope a new mp3 player with dual controls. Terry gave the Pope a small leather wallet that he had made at a leatherwork class.
They went to the beach, which was only a few streets away. The Pope did not swim, but watched Todd and Terry frolicking in the shallows. They waved to the Pope as the breaking waves tumbled them over. The Pope looked away, and it was then that Justin noticed that he was crying.
"What's wrong, mate?" he said, handing him a handkerchief.
The Pope dabbed at his tears. "I'm sorry," he said. "I shouldn't … I know I shouldn't."
"Shouldn't what?" asked Justin. "Come on, we've known one another all our lives. What's the problem?"
The Pope struggled to compose himself. "I want to come home," he said quietly, his voice still shaky. "I want to come home, Jus."
Justin put an arm around his cousin's shoulders. "You are home, Stan. You are home." He paused. "We'll go back to the house. You can phone them from there. Tell them you're giving up."
"Abdication?" said the Pope.
"Yup, if that's what they call it."
Cecile agreed. "You tell them, Stan. They can easily get somebody else. You've done enough."
The Pope looked out over the waves. "All right, that's what I'll do. They can send my things over." He paused. "Could we go out to Rottnest again?"
"Of course," said Justin. "Tomorrow. Boxing Day. On your first full day of freedom."
The Pope smiled. "Thank you," he said. "And Happy Christmas everyone."
He looked about him – at the green of the sea, at the dunes, touched now by a cooling breeze, at the people, and thought: yes, it was good to be the Pope, certainly, but there were other things it was good to be.
He smiled again.